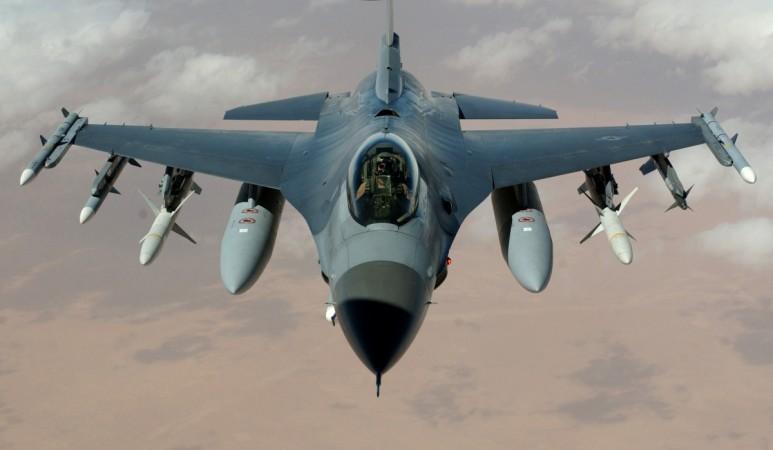 American aerospace and weapons manufacturer Lockheed Martin has said that it would shift production of F-16s to India, under the Make in India scheme, from its Texas unit if the Indian Air Force (IAF) gives it assured orders.
The F-16 jet is a preferred aircraft not just by India but also Pakistan, and since the company would also be looking at exporting the aircraft to other countries, the decision would stay with India, said Lockheed's spokesperson.
The Lockheed Martin's national executive Abhay Paranjape said that the company would consider switching its manufacturing unit to India only if the IAF gives it assured orders.
"We have had multiple discussions with the government and the industry. There has been a level of interest ...we have not been told to go away," he said.
The manufacturing unit would be a "huge boost to the market and a further diversification of the Indian economy," aerospace expert Saj Ahmad, who is chief analyst at StrategicAero Research, told International Business Times, India.
"Given the constraints on US defence spending through sequestration, there's a good chance Lockheed Martin could opt to house production overseas - although this will be driven by the size and scope of any orders alongside any other governmental incentives such as tax breaks," said Ahmad.
On Lockheed Martin outbidding its competitors Boeing, Ahmad said: "Lockheed certainly has the edge here given that it's the number one defence company but bidders like Boeing will fight hard to make their presence felt. Given how convoluted procurement processes are in relation to defence in India, it really is too close to call as to who'll get the final nod."
For Lockheed to seriously consider moving its manufacturing unit, "any Indian order has to be significant enough not just for its production to move to India, but be big enough to drive down supply chain costs as well," he said. "As of now, it's premature to speculate just how competitive productions costs will actually be."
With Lockheed Martin shifting base to India it would also be closer to the South East Asia market and with that it could make inroads to the South China Sea dispute.
It would almost certainly be a big platform to spur more Asian sales, particularly at a time when traditional big buyers in Europe and the UK are also curtailing defence spending. The south China Sea dispute though will require the ratcheting down of military hardware presence and a boost to diplomatic talks in order to make progress to that particular stalemate," said Ahmad.
He further added that the Bengaluru Aerospace Park would make most sense "given that that is essentially what it was primed for from the get-go."
The challenge before all that is to see whether Lockheed's competitive production advantage can be harnessed into winning this deal first," he added.