North Korea has been in the news of late for its notoriety in hacking, and it has now emerged that it might have stolen vital blueprints of South Korean warships after hackers broke into the database of the company that built them.
A South Korean opposition lawmaker has been quoted by Reuters as saying that North Korean hackers stole sensitive documents from Daewoo Shipbuilding & Marine Engineering Co Ltd — the company that built several South Korean warships, including an Aegis-class vessel and submarines — in April last year.
Also read: You can be killed or imprisoned for years if you do this in North Korea
"We are almost 100 percent certain that North Korean hackers were behind the hacking and stole the company's sensitive documents," Kyung Dae-soo of the main opposition Liberty Korea Party told the news agency.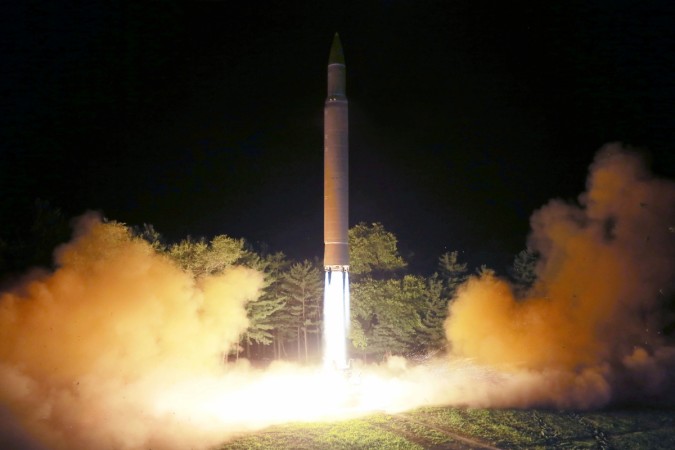 He went on to say that the investigative team under Ministry of Defence in charge of probing cases of cybercrime found that the database of Daewoo Shipbuilding was compromised, without divulging the sensitivity of the stolen documents.
However, a Daewoo Shipbuilding spokeswoman said she wasn't aware of the issue until Tuesday, and that the company is looking into details of the claim.
The team investigating the matter has come to the conclusion that North Korea was behind the hacking of Daewoo Shipbuilding, citing similarity in the attack methods the country was believed to have carried out.
North Korean hackers are believed to be behind several recent cyber attacks, including attacks on the global SWIFT messaging system in Taiwan, and the WannaCry ransomware that wreaked havoc worldwide.
Did Western companies help Pyongyang build missile?
North Korea has been criticised and sidelined for its nuclear programme but in what could make many look at it from another perspective, UN official Hugh Griffiths said on CBS show 60 Minutes that UN investigators found components — including manufacturer's logo and serial numbers of Western companies — on the debris the country's rocket that was recovered by South Korea last year.
Upon investigation, it was found that a pressure transmitter that is vital for missile control was manufactured in the UK.
Taiwanese company Royal Team Corporation bought the component legally before bringing it to North Korea during a trade fair, indicating that Western companies might not be aware of where their products are ending up.
Pressure transmitters can be used for both civilian and military purposes.