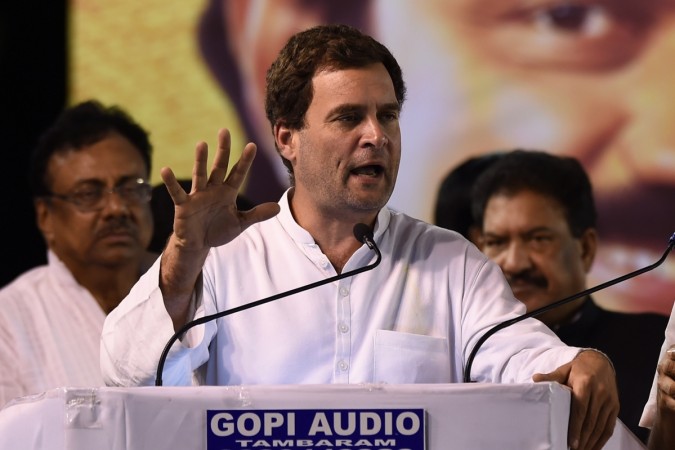 Here are some of the top stories from International Business Times, India that have broken throughout the day so far:
1. Isis bans burka: Here is the reason for jihadist group's policy U-turn
The Islamic State (IS) — also known as Islamic State of Iraq and Syria (Isis) or Islamic State of Iraq and the Levant (Isil) — has reportedly banned women from wearing burka, the traditional Muslim veil, in areas where its members are standing guard. Read more...
2. After Rahul Gandhi's 'Khat Sabha', supporters take the cots home
Congress Vice-President Rahul Gandhi began his Kisan Yatra (farmer's rally) on Tuesday to woo the local voters to support the Congress. However, his 'khat sabha' (cot meeting) took an unprecedented dramatic turn when the supporters ran away with their seats. Read more...
3. Reliance Jio SIM offers, tariffs: Top 10 terms and conditions you need to know
After months of testing, Reliance Industries Chairman Mukesh Ambani finally revealed all the details about Jio, including its tariffs and offers, at the annual general meeting on Sept. 1. Now, the official data, voice and SMS plans are out and customers are already impressed by what they see. Read more...
4. Hyderabad man gets Ola bill of Rs 9.15 lakh for Nizamabad round trip
A private consultant in Hyderabad was in for a shock when he received a bill of Rs. 9,15,887 from Ola for a 450-km round trip to Telangana's Nizamabad district. Rathish Sekhar works as a private consultant on government projects in Hyderabad. Read more...
5. Watch 'MSG The Warrior - Lion Heart' trailer: Dera Sacha Sauda chief battles aliens
Gurmeet Ram Rahim Singh, the controversial leader of the equally controversial sect Dera Sacha Sauda, is back with the trailer of his third film, titled "MSG The Warrior - Lion Heart." The film's 3-minute 38-second trailer was officially released on Monday, Sept. 5. Read more...