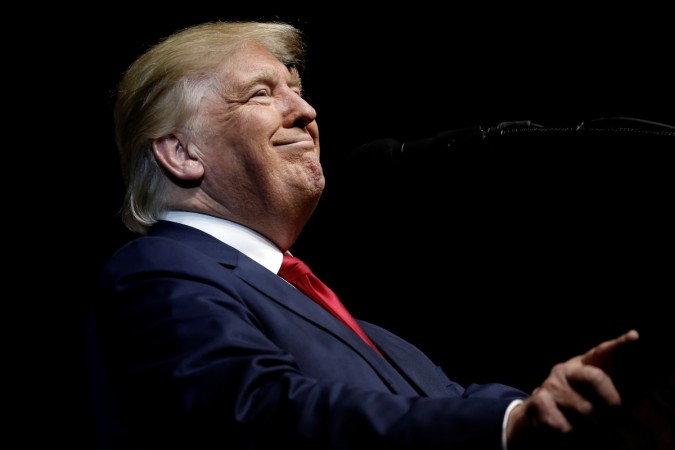 Here are some of the top stories from International Business Times, India, that have broken throughout the day so far:
1. Trump foundation asked to stop fundraising in New York following allegations of fraud
Donald Trump's charitable foundation, which is ostensibly collecting money to bolster the Republican candidate's bid to become the next US president, has reportedly been asked to halt all fundraising activity. This comes following allegations that the money it was raising was not being used in the campaign but in other places, like in the settlement of legal disputes involving the business tycoon-turned-politician. Read more...
2. Monetary Policy Committee cuts repo rate by 25 bps to 6.25%
The six-member Monetary Policy Committee (MPC) at the conclusion of its first meeting, said that it cut the repo rate (benchmark rate) by 25 basis points (bps) to 6.25 per cent, as was expected in some quarters. Read more...
3. India vs New Zealand 3rd Test to take place as scheduled: Justice Lodha
Justice Lodha has categorically mentioned that they are not against the BCCI holding the Third Test match between India and New Zealand in Indore. Not only that, RM Lodha personally wrote to the banks to unblock the BCCI accounts on Tuesday morning. Read more...
4. Moto Z, Z Play, Moto Mods launched in India; here's everything you need to know
Lenovo-owned Motorola officially launched the flagship Moto Z series phone in India on October 4. Read more...
5. Rani Mukherji to make a comeback with husband Aditya Chopra's next?
Rani Mukerji is set to make a comeback to the silver screen after a long hiatus. The gorgeous actress, who is busy raising her 10-month old daughter Adira, has signed an untitled film to be directed by Siddharth P Malhotra. Read more...