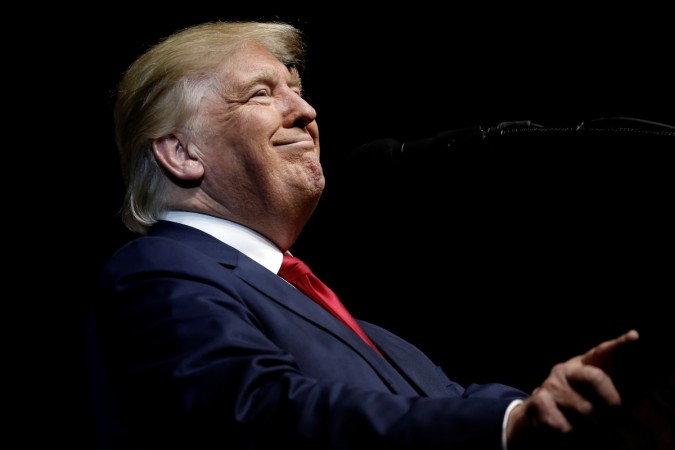 Donald Trump's charitable foundation, which is ostensibly collecting money to bolster the Republican candidate's bid to become the next US president, has reportedly been asked to halt all fundraising activity. This comes following allegations that the money it was raising was not being used in the campaign but in other places, like in the settlement of legal disputes involving the business tycoon-turned-politician.
Trump has built his campaign on the foundation that he is a good businessman, one who knows how to spend money in the correct manner. However, this latest development, along with allegations that he may not have paid taxes for nearly two decades by declaring a loss of more than $900 million in the 1990s, and the irregularities with the Trump University, could seriously dent that image and drive away some electors who were on the borderline but leaning towards him.
The office of New York Attorney General Eric Schneiderman said the Donald J Trump Foundation was violating a state law that requires charitable organisations that solicit outside donations to register with the office's Charities Bureau. The order followed a series of reports in the Washington Post over alleged improprieties by the foundation, including use of its funds to settle legal disputes involving Trump's businesses.
According to a press statement from Schneiderman's office, the Trump foundation has been ordered to "immediately cease soliciting contributions or engaging in other fundraising activities in New York." It has also been reportedly asked to "to provide the [AG's] Charities Bureau with the information specified in Section 172 within fifteen (15) days" of the issuance of the notice, which was dated September 30.
"The failure immediately to discontinue solicitation and to file information and reports required under Article 7-A with the Charities Bureau shall be deemed to be a continuing fraud upon the people of the state of New York," according to the notice, a copy of which was posted on the official website of the New York State Attorney General.
(With Reuters inputs)