Emily Blunt will be seen playing Mary Poppins at the end of this year in Mary Poppins Returns. While the actress will play the popular character on screen, fans are keen to know when she will join Tom Cruise and Doug Liman to start work on Edge of Tomorrow 2.
Though a filming date hasn't been fixed, the actress revealed that the film would have gone on the floor a while ago if it weren't for Mary Poppins Returns. Talking to IndiWire, Blunt said the Top Gun star approached her to start work on the Edge of Tomorrow sequel but she did not have the time for it because of Mary Poppins.
"It's a lot for all the stars to align for everyone to be free at the same time and available to do it at the same time," she said. "They asked me to do [it] two months before I started 'Mary Poppins.' Tom was like, 'Can you go this autumn?' and I was like, 'No, I can't go, I'm playing Mary Poppins for like a year, dude! I can't do 'Edge of Tomorrow'," she told the publication.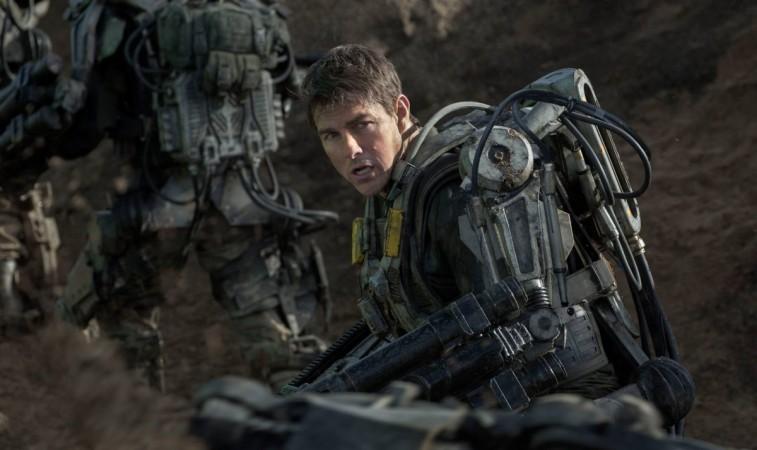 Mary Poppins Returns may now be done, but Cruise is busy with Mission: Impossible 6, which releases this summer. Blunt will then become busy with the filming of her husband John Krasinski's A Quiet Place, so it looks like it will be a while before the Edge of Tomorrow team reunites.
But the delay has actually benefitted director Liman. The actress revealed that though there was a script in place, Liman has come up with a better idea for the story and he's working on it.
"Doug Liman has got an awesome idea and he's excited and they just need to write it," she said. "There has been a script, but now I gather there's another one in the works."
It remains to be seen when Edge of Tomorrow 2 finally starts production. Until then, watch Blunt in Mary Poppins Returns releasing December 25 while Cruise returns as Ethan Hunt in Mission: Impossible 6, releasing in July.