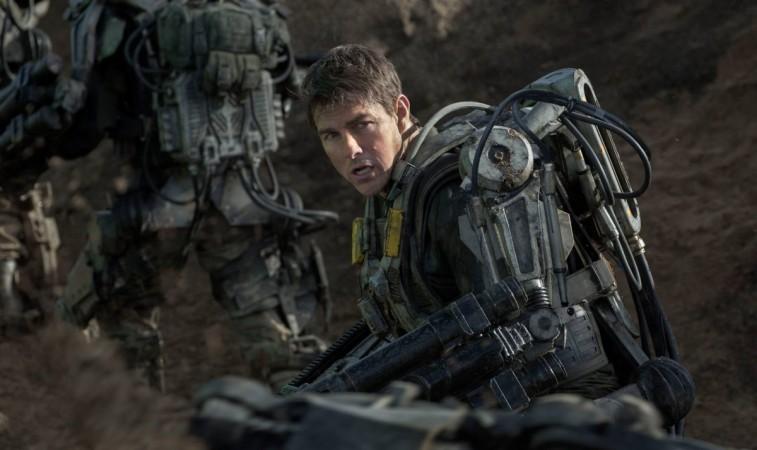 The blockbuster movie Edge of Tomorrow is set to return for a sequel that will be unlike any other. The Tom Cruise and Emily Blunt-starrer will return for the sequel to the 2015 film, but it has been confirmed that that will be last of the series.
With Joe Shrapnel and Anna Waterhouse onboard working on the script of the sequel, the director of the sequel, Doug Liman has confirmed that the film will not only end the franchise, it will also feature a third character apart from Bill Cage and Rita Vrataski, Screen Rant reports.
Also Read: The Mummy's Tom Cruise has found his new Mrs Cruise in an Australian beauty?
Apart from the third character, the movie will not be like the usual sequel. The director confirmed that the sequel is like a prequel to Edge of Tomorrow. Explaining his idea of a "smaller" Edge of Tomorrow universe, Liman revealed that he wants to pick things up from where he left and wrap it up soon.
"I see this as a two-movie franchise; there's the completion of the story we set up in the first movie and the relationships between Tom Cruise and Emily Blunt—because, remember, at the end of the first movie, she doesn't know who he is—and that's gonna launch us into an amazing new direction," Liman explained during MTV HSC Podcast.
"It does pick up right where we left off, but it doesn't keep going forward, because we'd screw with time, because the aliens screwed with time," he added.
While discussing the possible plot line, Liman gave away minimal spoilers. He said that unlike the first movie that focused on action and comedy, the second will focus on the story.
"You did the first film as sort of the ad campaign for the sequel, so now you don't need as much action, and in the case of Edge of Tomorrow, people obviously loved the comedy and they loved the situation," Liman said.
"So, we can do way more focus on Tom's character and Emily Blunt's character, and there's a third character in the sequel that's gonna for sure steal the movie. We can focus on that. I don't need an action sequence every two minutes," he added.
But when will the team return? Cruise is occupied with the release of The Mummy and shooting of Mission: Impossible 6 and will soon begin Top Gun 2's filming whereas Liman is busy with Liongate's Chaos Walking. The duo will be seen collaborating after that.
Edge of Tomorrow trailer: