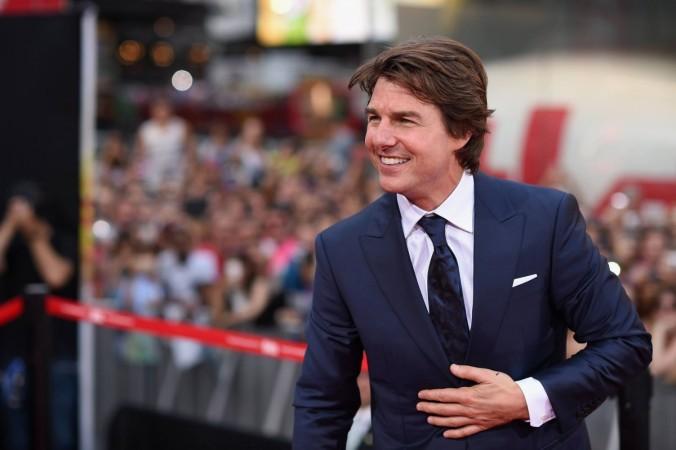 It looks like a new name has been linked to Mission: Impossible actor Tom Cruise. The Top Gun actor who has been linked to his MI6 co-star Vanessa Kirby is now being associated with Australian television journalist Samantha Armytage.
Making the claim that Armytage and Cruise are seeing each other, Woman's Day published a report informing readers that the pair has been going on "secret late-night dates" following their on-air meeting last Wednesday where the actor confirmed the sequel to Top Gun. Could Sam be the new Mrs Cruise?
Also Read: Maverick's back! Tom Cruise-starrer Top Gun 2 is happening and Twitter is going crazy predicting the plot
The gossip tabloid made claims that the pair were spotted "flirting" during the interaction and Cruise "held her hand and affectionately put his arm around her," News.com reported. The website also notes that the Australian magazine made claims that The Mummy actor sent Armytage a "secret signal" during the interview when he said he liked exploring new cities "in the middle of the night."
The so-called next Mrs Cruise, Armytage, took to Instagram and her morning show to debunk all these rumours with a big no. She posted the picture of the cover on her Instagram story laughing it out and calling out at the magazine by simply writing: "Say whaaat?"
She did not limit her clarification there. Armytage took another shot at the magazine on Sunrise, a morning show she hosts with David Koch. When he joked about her "secret affair," she hit back saying: "It's such rubbish. If ever you needed to know that women's magazines were full of rubbish, have a look at it today. Don't buy it!" Ouch!
Even after the interview, when Koch joked about the "connection" between the two, Armytage shut him down. "Stop it — stop pimping me out, even to Tom Cruise. For God's sake," she replied.
Cruise has been married thrice. He was with Mimi Rogers, then got married to Aquaman star Nicole Kidman and then separated from Katie Holmes. Since then, he has been linked with everyone he works with.
Cruise is currently in Madrid at the premiere of his upcoming horror movie, The Mummy.