After working with Tom Cruise on American Made, director Doug Liman has turned his attention to another Cruise movie, Edge of Tomorrow, popularly known by its tagline Live Die Repeat.
It was earlier clarified that the second film would be more of a prequel and the series would end with the second movie.
Now, Liman has shared more insights of the time-travel movie and revealed that he is looking at rebranding the original movie.
The director had earlier this year revealed that the Edge of Tomorrow preequel would be called Live Die Repeat and Repeat. Now, he wants to overhaul the title of the first movie.
Also Read: Tom Cruise's Edge of Tomorrow to be a two-part franchise? Director teases spoilers
Talking to Yahoo Movies, the hit movie director said he wants to rebrand Edge of Tomorrow as Live Die Repeat to avoid confusion, and so fans can associate the prequel with the first movie.
"I'm hoping to rebrand it fully as Live Die Repeat, and the sequel will be inspired from that, whether it's Live Die Repeat and Repeat or something else. Tom and I make movies for the long term, and I really think about getting the title settled for posterity," he told the website.
Apart from the title, the director also teased a few plot spoilers revealing that Live Die Repeat and Repeat would again reverse clocks and not be about moving time forward.
"It picks up where the last one left off, but then we go backwards in time. I love it way more than the story of the original film," he shared. "I like antiheroes. Pretty much all of my films are about antiheroes, including American Made," he added.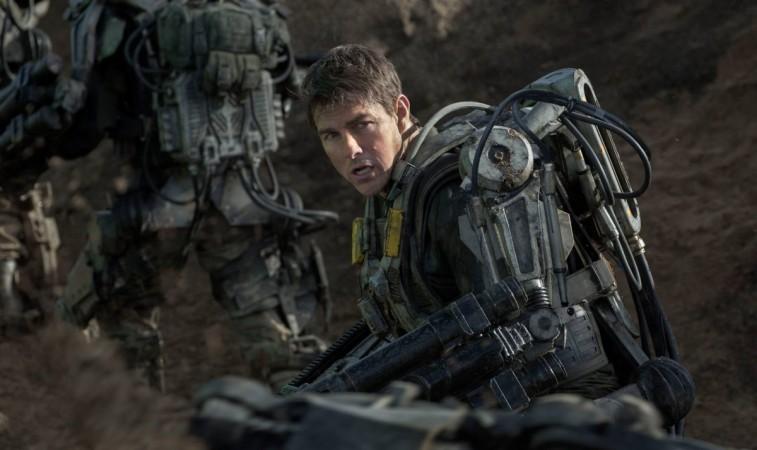 The title of Edge of Tomorrow aka Live Die Repeat has always been in controversy. Fans will remember that Liman and Warner Bros had fough over the title when the movie was released.
The producers stuck to "Edge of Tomorrow," and the movie did not get the ideal box office start. They decided to rename it when the DVDs were released.
WB commissioned the sequel despite the less-than-expected box office returns ($370 million). Live Die Repeat and Repeat is yet to begin filming. Cruise and Emily Blunt have confirmed their return.