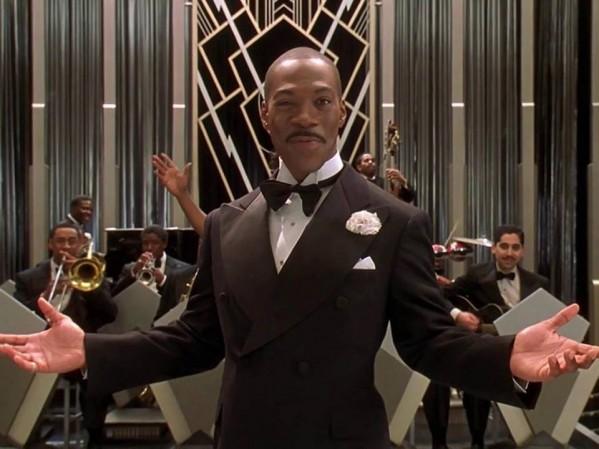 A fake report of comedian Eddie Murphy's death has been doing the rounds of social media, again. The report, which went viral last year, claims that the comedian was killed in a car crash, but it is just another celebrity death hoax. The comedian is alive and doing fine.
The fake death report originated after the Link Beef website published it, saying that Eddie died in a car crash in California.
"US actor and comedian Eddie Murphy, who starred in over 50 films, has been killed in a car crash in California. Murphy, 54, was a passenger in a Porsche sports car driven by a friend – who also died – when it crashed north of Los Angeles. Murphy was said to be attending a charity event at the time," the fake report claimed.
"The Los Angeles County Sheriff's department said the crash happened in the community of Valencia. It said deputies found a car engulfed in flames when they responded to a report of a collision. Two people found in the car were pronounced dead at the scene," the report further stated.
The report went viral on social media following which several Twitter users questioned, "Is Eddie Murphy dead?"
"Is Eddie Murphy really dead," a Twitter user asked. "So is Eddie Murphy Dead or is Facebook still that place jay creates death hoaxes," another user asked. "Wait what is Eddie Murphy really dead or is it a hoax," a third user asked. "EDDIE MURPHY BETTER NOT BE DEAD," another said.
A similar report emerged last year soon after the death of his brother Charlie Murphy.
Celebrity death hoaxes have become a trend now. It is now sure how and why it originates, but it targets celebs. Not just Eddie, but celebrities such as Pamela Anderson, Rowan Atkinson, popular as Mr Bean, Betty White and Nick Manson among others have also become a victim of such fake reports.