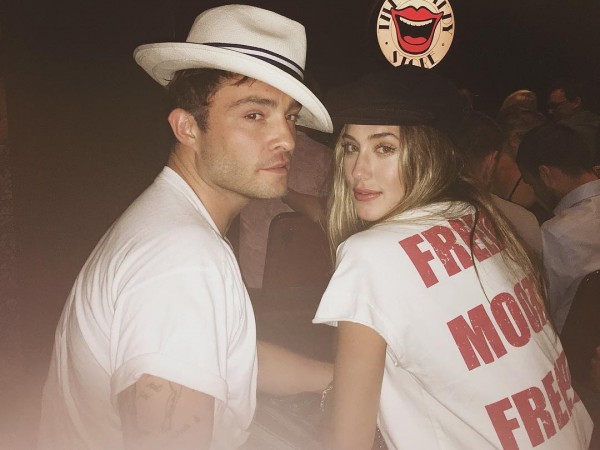 Gossip Girl actor Ed Westwick was slammed with two rape allegations back to back within a week. While Ed has denied both of them via his social media accounts, sources say that Ed's engagement plans with girlfriend Jessica Sarfety have stalled because of the charges.
Also read: Ed Westwick faces a second rape allegation within a week, this time by former actress Aurelie Wynn
Ladies like Us actress Kristina Cohen, 27, accused the actor of raping her at his private residence in Hollywood Hill, three years ago. The actress claimed that she had been invited to his place by a then boyfriend of hers, and had later woken up from a nap, finding Ed atop her.
Former actress Aurelie Wynn's claims are also similar to Cohen's, as the shared her alleged encounter with Westwick on her Facebook account, just two days after Kristina's detailed Facebook post about her own experience.
Even though Ed, 30, had taken to Instagram to deny all claims made by Cohen, stating he has "never raped anyone," the Los Angeles Police Depoartment has undertaken an investigation post Cohen filing a police report against the actor.
Kristina also opened up about how the whole Harvey Weisntein sexual assault scandal coming to light encouraged her to open up about her own alleged experience, and following suit, Aurelie also thanked Kristina for sharing her account, thereby inspiring her to come forward too.
Ed's first statement with regards to Kristina's allegations read:
However, following the second rape allegation, he once again took to Instagram and Twitter to share his side of the story, saying "I have absolutely not, and I am cooperating with the authorities so that they can clear my name as soon as possible."
Yet that isn't all; Ed, who has been dating LA-based model and actress Jessica Serfaty, 26, was reportedly planning on proposing to her when the allegations were made.
Sources have shared with People magazine that the couple were "looking at engagement rings" while on a vacation at Paris, only a couple of weeks ago. According to the source, the plans have also been withheld due to the current developments, even though the couple are still very much together.
Jessica, who has a 9-year-old son from a previous marriage, has also been linked to former One Direction member Niall Horan and Joe Jonas in the past. She confirmed her and Ed's relationship via an Instagram post back in May, after Ed took her as his date to the BAFTA awards.
The former America's Next Top Model contestant, who came 5th on the show, has also taken to Twitter to speak up about her take on the allegations against her boyfriend. She said:
I know you, I know the truth. Such sadness in my heart. I love your kind gentle soul. Bless.

— Jessica Michél (@JessicaSerfaty) November 7, 2017