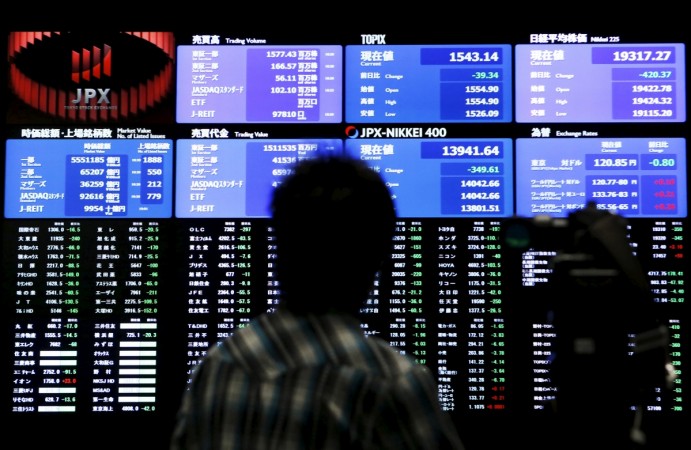 Asian shares declined on Friday, taking cues from U.S. equities, as reports of the U.S. investigation into the Trump Organization doused already frail risk appetite.
The New York Times on Wednesday reported that U.S. Special Counsel Robert Mueller had issued a subpoena for documents related to U.S. President Donald Trump's businesses.
Investors are already weighing the heightened prospects of a trade war following U.S. President Donald Trump's tariffs on steel and aluminum imports.
This follows the sudden departure of U.S. Secretary of State Rex Tillerson and economic adviser Gary Cohn from the President Donald Trump administration.
MSCI's broadest index of Asia-Pacific shares outside Japan slipped 0.2 percent in early trade. Japan's Nikkei was down 0.3 percent.
The trend followed losses on Wall Street, where the S&P 500 Index fell 0.1 percent on Thursday.
Back home, SGX Nifty, an early indicator of the Nifty 50's trend in India, signals a weak start for the domestic markets after the benchmark Sensex lost 150 points or 0.44 percent to close at 33,685 on Thursday.
The partially convertible rupee closed at 64.93 on Thursday, down 0.15 percent from its previous close of 64.84.
So far this year, the rupee weakened 1.7 percent, while foreign investors have bought $1.4 million in equity and sold $138 million in debt markets.
India trade deficit: Trade deficit narrowed to $12 billion in February, its lowest in five months, amid concern that a global trade war could hit country's exports.
Crude check: Brent crude, the benchmark for more than half the world's oil, dropped 0.08 percent at $65.07 per barrel while the West Texas Intermediate crude shed 0.02 percent at $61.18 a barrel, on Friday morning.