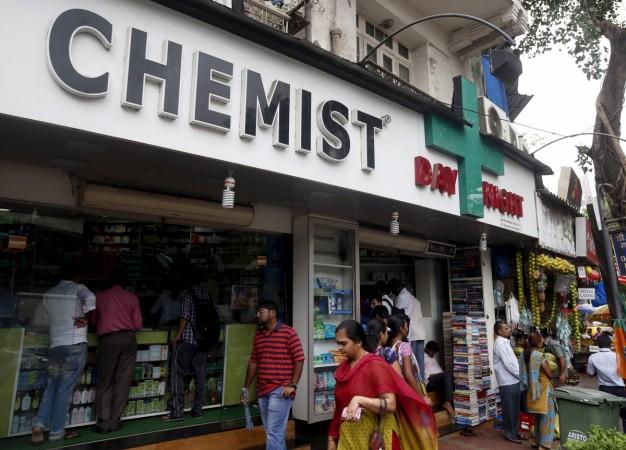 Prime Minister Narendra Modi's push for affordable and accessible public health schemes have led Goldman Sachs to bet on healthcare stocks.
Sheila Patel, the chief executive officer of Goldman Sachs Group Inc's asset-management arm, said the firm is particularly positive on Indian healthcare firms as she expects India's government will boost spending on public health.
Patel of Goldman Sachs Asset Management, which manages more than $1 trillion in assets, was speaking to Bloomberg TV in an interview on Wednesday.
Goldman Sachs isn't the only one focusing on healthcare space. Last month, Citigroup Inc's India equity research head Surendra Goyal said the firm was selectively betting on pharma stocks, which are doing "reasonably well but have been beaten down" recently.
The optimism follows Modi's health care plan, which was part of the government's 2018-19 budget presented last month.
The government has unveiled new National Health Protection Scheme under which a health coverage of up to Rs 5 lakh per family will be offered for secondary and tertiary care hospitalization.
The budget also announced the set-up of 24 new medical colleges and hospitals along with an upgrade to existing district hospitals in the country.
Notwithstanding a significant rise in allocation to the health sector in the budget, the government's spending on health and family welfare amounted to merely 0.3 percent of gross domestic product.
But analysts are positive that the government measures will help improve public health in Asia's third-largest economy and boost healthcare stocks.
"The pharmaceutical sector has gone through its worst phase. Change in strategies by key players will fructify in the next two-three years. Earnings and growth are likely to recover from fiscal 2019E onwards," Kamlesh Rao, CEO of Kotak Securities said.
The S&P BSE Healthcare Index has fallen about 7 percent so far this year compared to about 1 percent fall in the benchmark Sensex.