Popular MTV heartthrob Dylan O'Brien is back with a bang to save the dystopian world as Thomas in Maze Runner: The Death Cure. Fans who have been worried sick about the actor post his severe injuries on sets can now rest easy.
Also read: Dylan O'Brien took up American Assassin for THIS reason
The first trailer for the last segment of the Maze Runner trilogy dropped alongside the 100th episode series finale of Teen Wolf, another hallmark of Dylan's journey with MTV. Originally planned to release on February 17 of this year, production got stalled after Dylan got injured. It will now arrive in theatres on January 26, 2018.
The accident had happened while shooting one of the confrontation-with-WCKD scenes in the movie Scorch Trials. But the face for Thomas is now all ready and pumped to lead his pack of Gladers on Last city, a labyrinth controlled by their biggest enemies. Promised to be the deadliest battle the group faces in the series, excitement had only doubled.
From saving their friends with an apparent cure (known as 'The Flare') to the last people standing and finally arriving at a revelation about them landing in the maze – the final instalment promises suspense, thriller and a horde of answers that have fazed us since the beginning.
In the recent interviews, Dylan spoke up about the dark times when he had to battle post-injury trauma and how he had serious doubts about being able to return to the showbiz. "I really was in a dark place there for a while and it wasn't an easy journey back," he said in an earlier interview with Vulture. "There was a time there where I didn't know if I would ever do it again... and that thought scared me, too."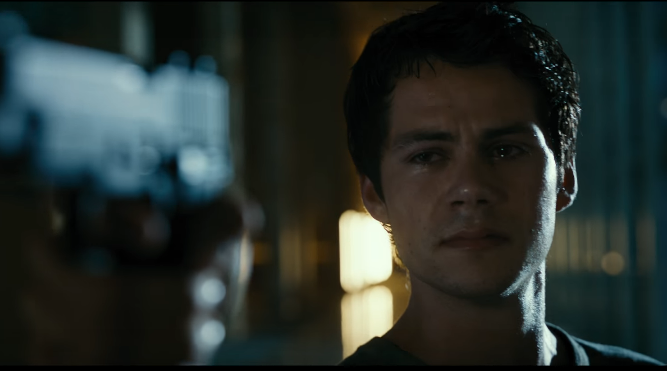 The injury in question was suffered while shooting a car chase sequence. Dylan suffered facial fractures and brain trauma, causing production to halt indefinitely. He added, "In a lot of ways, those six months went by like that. And then, in a lot of ways, I can still remember those six months as if it was five years of my life."
The injury had not only affected Maze Runner's productions but had also caused multiple episodes of Teen Wolf season 6 to be restructured to fit the situation and his absence. Luckily for fans, the favourite goofball from Teen Wolf eventually did return for both the series finale and the final instalment of The Maze Runner.
Director Wes Ball has also returned to the production of The Maze Runner. The cast includes Kaya Scodelario, Thomas Brodie-Sangster, Katherine McNamara, Nathalie Emmanuel, Rosa Salazar, Patricia Clarkson, Barry Pepper, Giancarlo Esposito, and Walton Goggins.
Catch the trailer here if you haven't already!