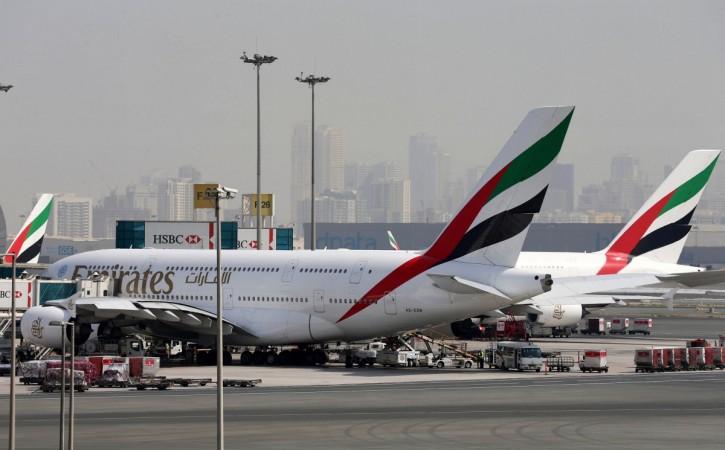 Dubai International Airport continued to be the world's busiest airport in 2016 with traffic of 83.6 million passengers, even though the number fell short of the estimated 85 million passengers, Dubai Airports authorities said on Tuesday.
Also read: Demonetisation did not affect foreign tourist arrivals in December
Annual traffic rose 7.2 percent in 2016 on account of new routes launched and an expansion of existing markets.
India remained Dubai's single largest destination country in 2016 with 11.4 million passengers, up 10.1 percent. Indian carriers such as Jet Airways, SpiceJet and Air India also started new services to Dubai, while Nepal Airlines and Russia's Rossiya Airlines also started flights to the Gulf destination.
The airport is expected to have 89 million passengers in 2017, 6.5 percent more over 2016's. Paul Griffiths, the CEO of Dubai Airports, said that the figure would show Dubai is "closing the gap on Atlanta and Beijing for the top spot in overall traffic."
Dubai International Airport overtook London's Heathrow as the world's busiest airport for international traffic in 2014.
The addition of 11 new passenger destinations by local carriers, including Emirates and flydubai, lifted passenger traffic through Dubai airport, the operator said.
On January 22, Dubai Airports said that passengers travelling through Dubai International Airport (DXB) will be treated to live performances from CATS the Musical as part of its ongoing initiative #musicDXB.
Selected cast members from Andrew Lloyd Webber's globally-renowned musical – running at Dubai Opera from January 16 until January 28 – will perform two shows for #musicDXB on January 24, at 1 pm (B-Gates) and 2.15 pm (A-Gates) at the airport. Performers in the shows will include Joanna Ampil, a popular musical theatre actress from the Philippines.
According to the data released by the Directorate General of Civil Aviation, India's civil aviation regulator, last week, Air India, IndiGo, SpiceJet, Jet Airways, Go Air, AirAsia India and Vistara flew about 95.2 lakh (about 9.5 million) passengers during December last year, an increase of 23.10 percent over the corresponding month in the previous calendar year.
In full-year 2016, domestic carriers flew about 998.88 lakh passengers between the January to December period, while 810.91 lakh passengers flew in the same time period in the previous year (2015).