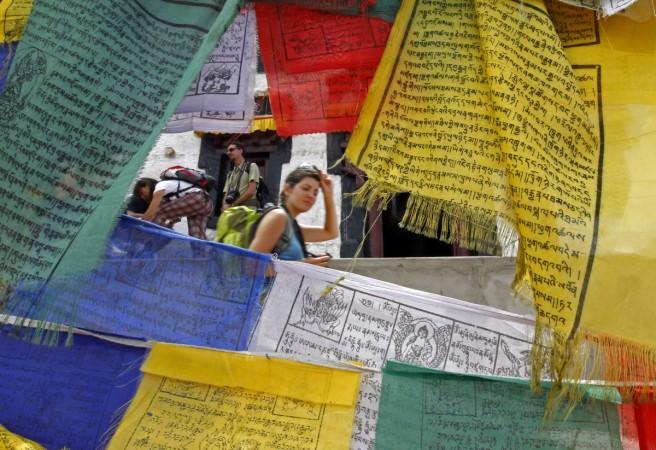 Foreign tourist arrivals (FTAs) into India were not impacted in any way by Prime Minister Narendra Modi's decision to demonetise Rs 500 and Rs 1,000 currency notes, reveal statistics released by the tourism ministry. FTAs in December increased 13.6 percent to 10.37 lakh (1.03 million) as against 9.13 lakh in December 2015. Domestic air traffic also grew sharply in December 2016.
The foreign exchange earnings (FEEs) from these tourists rose to $2.47 billion in comparison to $2.13 billion in December 2015, the tourism ministry update released on Tuesday said.
The top five source destinations from where the tourists came were the US (18.33 percent), Bangladesh (13.02 percent), the UK (11.71 percent), Australia (5.43 percent) and the Russian Federation (4.18 percent).
For calendar year (CY) 2016, the number of FTAs grew 10.7 percent to 88.90 lakh (8.89 million) from 80.27 lakh (8.02 million) in CY 2015 and 7.68 million in CY 2014.
FEEs in CY 2016 stood at $23.14 billion, up 9.8 percent from $21.07 billion in CY 2015, the ministry said.
Tourism, apart from domestic civil aviation, is apparently one of the few sectors to have bucked the trend of falling business in the two months of demonetisation for which statistics are available.
Popular tourist destinations visited by foreigners in India include the Taj Mahal, Qutub Minar and Red Fort in Delhi, Amer Fort in Jaipur, Jaisalmer Fort in Jaisalmer, backwaters of Kerala, Goan beaches and temples in south India.
Tourism is a big revenue and employment generator in India. "In 2015, the travel and tourism industry contributed a total of 124.8 billion U.S. dollars to GDP in India, thereby, accounting for approximately six percent of India's total GDP," Viren Batra, CEO & Co Founder of Nirvana Excursions, said. The company offers pre-packaged & customised tours worldwide.
"While demonetisation did threaten to shake up the sector, the Union Budget 2017-18 is expected to make sweeping changes to the sector," he added.
Domestic air traffic spikes again
Domestic air traffic for December grew 23.91 percent YoY to 95.52 lakh passengers from 77.09 lakh passengers in December 2015, according to data released by the aviation regulator, the Directorate General of Civil Aviation (DGCA).
For CY 2016, the number of passengers flown by India's domestic carriers rose 23.18 percent to 998.8 lakh (99.88 million).
IndiGo is India's largest domestic air carrier in terms of volume with a market share of about 40 percent. Other big players include Jet Airways, SpiceJet and national carrier Air India while the smaller ones include AirAsia India and Vistara.
Most of the other macroeconomic indicators, such as PMI for services and manufacturing, apart from car sales, saw decline in December 2016, attributable to the cash crunch caused by Modi's demonetisation drive.
It is pertinent here that most of the growth projections for India for CY 2017 and FY2017 have been revised downwards due to the demonetisation-induced slowdown.
Both the government's official estimates (without factoring in the impact of demonetisation) and the RBI's projection have pegged the FY2017 growth rate at 7.1 percent.