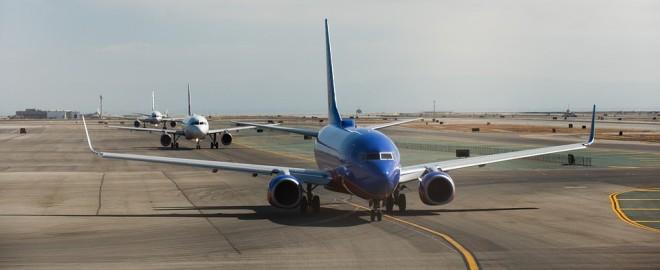 Air India, IndiGo, SpiceJet, Jet Airways, Go Air, AirAsia India and Vistara flew about 95.2 lakh (about 9.5 million) passengers during December last year, an increase of 23.10 percent over the corresponding month in the previous calender year.
According to data released by India's civil aviation regulator, domestic carriers flew about 998.88 lakh passengers between the January to December 2016 period, when compared to 810.91 lakh passengers flown in the same time period in the previous year (2015).
Market share and Passenger Load Factor
Low-cost carrier IndiGo (owned by Interglobe Aviation) witnessed its market share fall significantly to 40.3 percent in December from 42.1 percent in the preceding month. SpiceJet also registered a negligible decrease in its market share to 12.7 percent last month, when compared to 12.8 percent in November.
State-owned carrier Air India saw its market share improving to 14 percent from 12.9 percent in November 2016.
Full service carrier Jet Airways's market share climbed to 15.3 percent from 14.9 percent in November. On the other hand, budget carrier Go Air's share also rose to 8.2 percent in December, from eight percent in the previous month.
Other domestic carriers such as AirAsia India and Vistara saw a 0.2 increase in their market shares respectively.
In terms of Passenger Load Factor (PLF), SpiceJet retained its top slot to lead with a PLF of 93.7 percent. Most of the other carriers such as Air India, Indigo, Go Air, Jet Airways, Vistara and AirAsia had PLF between 81-91 percent for December, according to DGCA data.
Aviation stocks
The InterGlobe Aviation (which owns IndiGo) stock closed at Rs 877 on Tuesday, up 0.46 percent from its previous close. On the other hand, the SpiceJet and Jet Airways shares closed at Rs 65.10 and Rs 310 apiece each, down 0.99 percent and 0.69 percent from its previous close respectively on the Bombay Stock Exchange.