The Christmas weekend has turned out to be special for Jennifer Lopez and Drake. The couple spent the occasion together, cozying up to each other, which added more fuel to their dating rumours. Now, Drake has reportedly told his mom that JLo could be the possible "special someone" he has been looking for.
Jennifer Lopez and Drake confirm their relationship; Rihanna jealous
According to Hollywood Life, the One Dance rapper, who is known to be a ladies' man, could be gearing up to settle down with a superstar like JLo.
"She (Jennifer Lopez) must have put her spell on Drake because like the mommas boy, he told Sandy he feels she could be the one. He told mom he's never smiled as much in his life as he does when he's with Jennifer," a source informs the website.
Drake is said to get a giddy and a warm fuzzy feeling in his stomach every time he's with Jennifer.
The source also shared that Drake informed his mother that he respects JLo and wants more than mere sexual relationship with her. Drake has reportedly never said anything like this about any other woman in his life. The source also confirms that Drake's mother has approved their relationship. The singer has reportedly told his brothers that he find JLo sexy and can't stop gushing about her.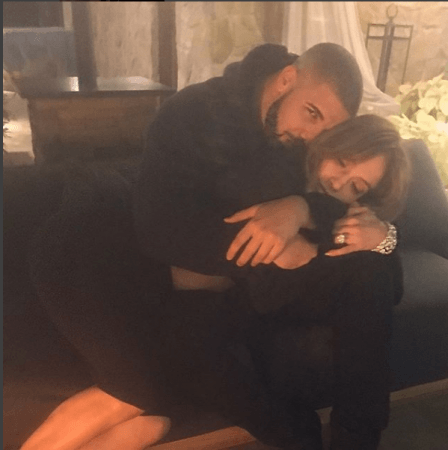 Amidst this all, Rihanna doesn't look like she approves of her ex-boyfriend's relationship. The Work singer displayed her disapproval on social media by unfollowing Jennifer on Instagram over the Christmas weekend.
Rumour has it that Rihanna is jealous of the new brewing romance. And she can't stand the sight of seeing Drake with another woman. The rumours of Drake and JLo's relationship began after the two were spotted at Drake's favourite Hollywood restaurant, Delilah, on December 19.