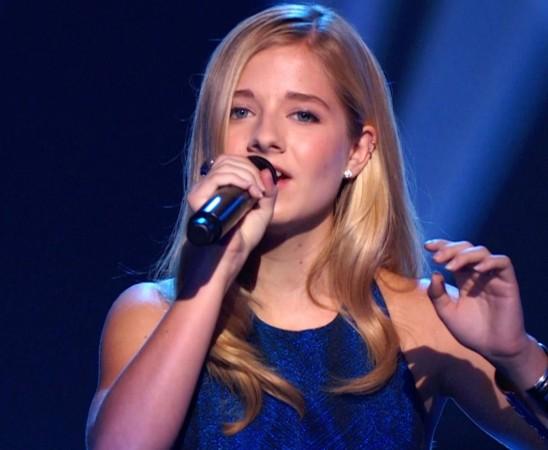 About two weeks ago, the world was informed that a 16-year-old will be performing the national anthem at the inaugural ceremony of United States President-elect Donald Trump. Weeks after the announcement, the artist has noticed a remarkable change in the sale numbers of her albums.
Evancho's album sales have touched the roof ever since the announcement of her performance was made. The ceremony is scheduled to take place on January 20, 2017. According to TMZ, Evancho's album sales have quadrupled for both digital downloads and with retailers. Her album Someday at Christmas has been reportedly restocked twice in local stores and has reportedly skyrocketed to the number one position on Billboard's classical music chart.
While the classic crossover singer's decision was attacked by anti-Trump supporters stating that the move will ruin the singer's career, the results have been otherwise.
But who is Jackie Evancho?
According to her official website, Evancho is a former America's Got Talent singer. She made her first appearance on that stage at the age of 10. The Pittsburgh-based singer won the runner-up position launching her music career as she went on to sign music deal with Columbia Records. Check out her first ever performance on America's Got Talent below:
At 16, the singer already has six studio albums under her name. Her album O Holy Night EP made Evancho the youngest solo artist ever to go platinum in the US Billboard. The album was also ranked the No 1 Classical Albums Artist of 2011.
Talking about the inaugural performance, Evancho said she is excited about the opportunity to perform at the prestigious event. The singer has been asked by Trump to perform the national anthem at the inauguration. "I'm so excited. It's going to be awesome," the teenager shared.