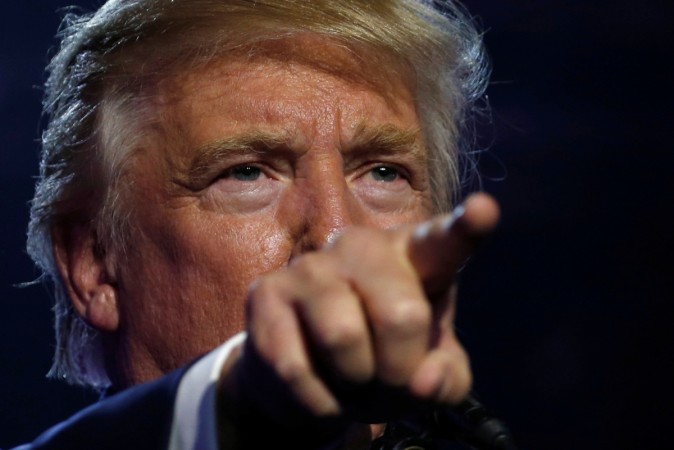 The Republican presidential candidate has called India-Pakistan relationship a "hot tinderbox" and has gone on record to say numerous things about each country. Donald Trump has openly expressed he loves India, but his comments on Pakistan don't reflect these feelings. So what has he stated so far?
Mediate for India and Pakistan
"Well, I would love to see Pakistan and India get along, because that's a very, very hot tinderbox.... That would be a very great thing. I hope they can do it. If they wanted me to, I would love to be the mediator or arbitrator. If we could get India and Pakistan getting along, I would be honored to do that. That would be a tremendous achievement." (Hindustan Times)
Nuclear weapons in semi-unstable Pakistan
"But the problem with Pakistan, where they have nuclear weapons — which is a real problem. The single biggest problem we have is nuclear weapons, you know, countries with them. And it's not only a country, you have nine countries right now with nuclear weapons. But Pakistan is semi-unstable. We don't want to see total instability. It's not that much, relatively speaking. We have a little bit of a good relationship. I think I'd try and keep it."
On Banning Muslims
"It is about terrorism and not about religion. It is about Muslims from countries that support terrorism."
On Terrorists
"I want terrorists out. I want people that have bad thoughts out. I would limit specific terrorist countries and we know who those terrorist countries are."
On India
"I am a big fan of Hindu. I am a big fan of India."
"I'll be honest, I have great respect for India. I actually have (real estate) jobs going up in India. (It's) tremendously successful. It is an amazing country."
"The Indian and Hindu community will have a true friend in the White House, that I can guarantee."
On Narendra Modi
"After becoming President, I want to work like PM Narendra Modi."