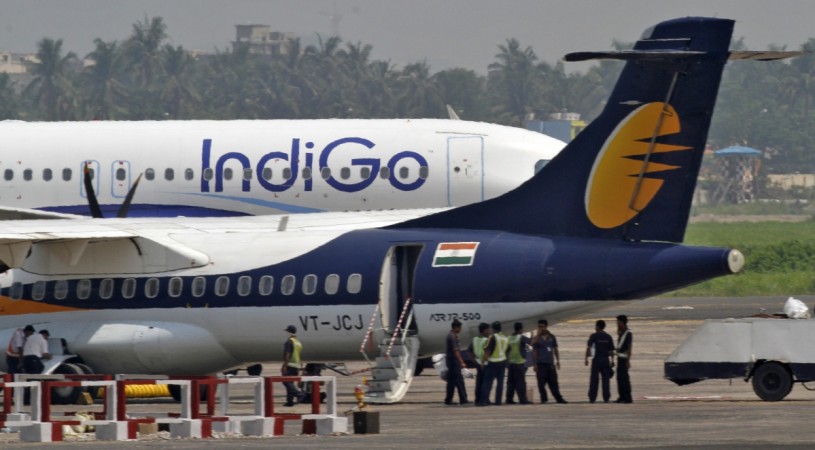 More than 100 million Indians are expected to travel by air in the current financial year, leading to a second straight year of high growth for Indian aviation companies. Also, a combination of robust demand, low jet fuel prices and higher capacity utilisation are expected to enable Indian aviation companies to post record profits in 2015-16, according to a note by financial services research firm Edelweiss Securities.
"Outlook for the sector remains strong with FY17 domestic passenger volumes expected to cross the 100mn mark (18-20% growth) and comfortably absorb expected incremental capacity," the firm said.
While volumes rose 21.5 percent to 85 million in 2015-16, passenger load factor (PLF) hit an all-time high of 83 percent and aviation turbine fuel (ATF) prices declined by a fifth, pointing to good financial results for 2015-16.
"Strong demand, healthy PLFs coupled with benign ATF prices (down ~20 % through the year) are expected to help companies to post record profits for the year," the note said.
Read: Domestic air traffic soared 25% in March, IndiGo increased market share [PHOTOS]
Govt may scrap 5-year norm for airlines to fly overseas
IndiGo Airlines, SpiceJet to grow significantly
"We expect IndiGo and SpiceJet to continue to outperform industry growth and thereby further enhance market share going ahead. Ergo, these companies are expected to better their earnings going into FY17, while Jet Airways should benefit from reduction in debt and cost rationalisation measures even as volume growth is expected to be muted in the near term," said Edelweiss Securities.
IndiGo Airlines (owned by Interglobe Aviation), SpiceJet, Jet Airways, state-run Air India and Go Air are some of the major Indian aviation companies. Smaller carriers include AirAsia India, Vistara and Air Costa. The Tata Group has a stake in AirAsia India and Vistara.