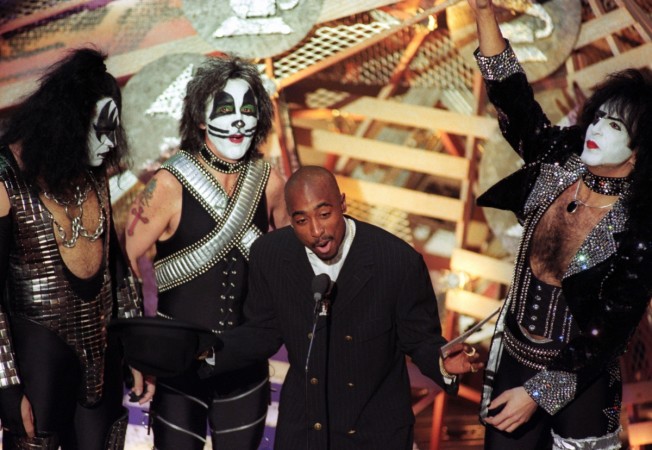 Tupac Shakur, also known as 2Pac, died in September 1996, but Vanderpump Rules star Lala Kent believes that the rapper is insider her body and he is not "thrilled with the new body."
During an interview with Jenny McCarthy for his show The Jenny McCarthy Show, Kent opened up about Tupac and how the paranormal power is affecting her.
"I don't know where that comes from, I mean I am a firm believer that when Tupac died, he took over my body. I know you're laughing, but I'm being for real," Kent said when asked her about the "hood" selfies on Instagram.
"I recently just got 'thug life' tattooed on me, and I feel so happy about it. It's by my ... the inside ankle on my left, and it's up and down in my handwriting. It looks like a prison stamp."
Kent went on to explain, "And the thing is I've never been in a fight before. I am as boujee and white as they come but I gets to clapping sometimes, pretend you know?"
When Jenny asked if she really believes 2Pac is inside her body, Kent replied, "I do and you know I'm sure he is not thrilled with his new body casing but I'm not thrilled about the temper."
Tupac died on September 13, 1996, in Las Vegas but conspiracy theories surrounding his death continue to make rounds on social media. One of the popular conspiracy theories suggests that the rapper faked his own death and he is in hiding.
Last year, the rapper's close friend Marion "Suge" Knight fuelled this conspiracy theory when he said that Tupac might not be dead.
"I mean when I left that hospital me and Pac were laughing and joking. So I don't see how somebody can turn from doing well to doing bad," Suge Knight revealed in an interview with Soledad O'Brien and Ice-T revealed.