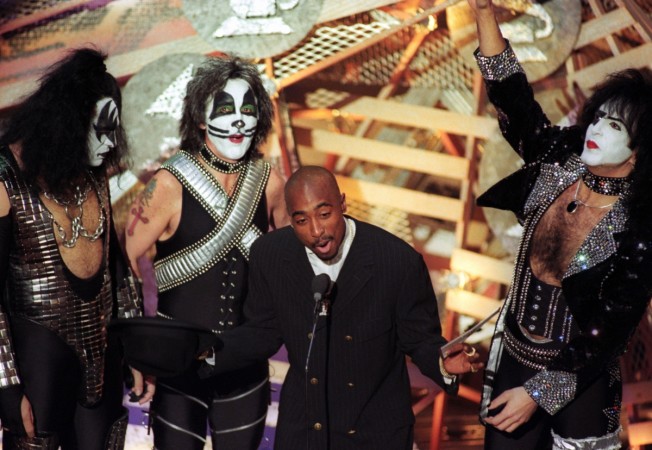 It looks like the mystery around rapper Tupac Shakur's death will finally be solved. Marion 'Suge' Knight, who was with Tupac (2Pac) when he shot in 1996, in a shocking revelation claimed that his ex-wife Sharitha and former security chief Reggie White Jr killed the rapper.
Also Read: Tupac Shakur is alive? Here is what the first cop on the scene of 2Pac's shooting has to say
Knight's attorney Thaddeus Culpepper, in a signed affidavit, revealed that the former knew who was behind Tupac's murder all this while. The affidavit also revealed that his ex-wife and former security chief even attempted to kill Knight.
"Knight has known for many years that Reggie Wright Jr. and his ex-wife Sharitha were behind the murder of Tupac and attempted murder of Knight," Knight's affidavit, seen by Daily Mail, reads.
So why did Knight reveal the identity of Tupac's killers more than twenty years after his death?
According to Daily Mail, Knight revealed the identity of Tupac's killer after hearing 'salient points' of a documentary Tupac Assassination: Battle for Compton by Richard Bond and Michael Douglas Carlin.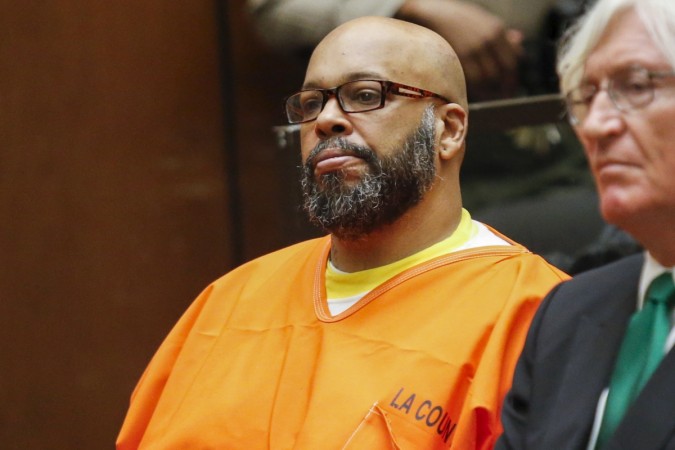 "Culpepper told Carlin individually that not only did Knight confirm the events portrayed in Compton, which portray Knight was the intended target and Shakur as collateral damage, as true, but also goes on to allege that these 1996 events may have been the first in a history of attempts on Knight's life, culminating in the recently attempted killing of Knight at the 1OAK Club in Los Angeles, where Knight was shot six times," a spokesman for the film told Music News.
"The hope is Knight's confirmation of the story laid out in Compton (the film) may put a final stamp to close this mystery, after 20 years."
A source told Daily Mail that Knight has confirmed that the theories in the movie were actually true and he even sent private investigators to find out how the writers and directors of the documentary found out about Tupac's death.
In 2015, former LAPD detective Russell Poole had said that he was convinced that Sharitha and Wright Jr cooked up the murder plot of Knight to take "control of Death Row records."
"Suge wasn't divorced yet and if he died in that hit, she'd get most of everything. So she went to Wright Jr., who was in charge of Death Row and ran it while Suge was in prison," Poole told Vice in 2015.
Tupac Shakur murder
Tupac was shot four times in Las Vegas on September 7, 1996, and he died six days later. Since then, there have been several conspiracy theories surrounding his death. One of the most viral theories is that Tupac faked his own death. Every year in September, Tupac's photos start doing the rounds on social media with fans claiming that the rapper is still alive.
However, a police officer who was present on the scene when 2Pac was shot had clarified that the rapper is dead and fans can ignore all the conspiracy theories.
"Tupac is dead. I saw him lose consciousness and lose his life 20 years ago. I still find it astonishing that fans and people believe that Tupac is alive. This new video does nothing to change my mind. There are look-alikes all over the world and this may be another one or a hoax," officer Chris Carroll told Mail Online.