It's common to see UFO and alien sightings making news, but in this new instance, a 50-year-old university lecturer-cum-photographer named John Hyatt claims that he has been capturing pictures of "real-life fairies" past two years.
ALSO READ: Want to get pregnant quicker? Try these
He said that initially, he didn't know which creature he was exactly clicking on. Hyatt captured some more images of flies and gnats but they didn't look anything like the creatures he had snapped with the 'fairies' in. The authenticity of the pictures is not verified.
The images of fairies clicked by Hyatt will be displayed in the Rossendale Whitaker Museum, in the UK. He even stated that things stranger than fairies also exists.
The fairy photos clicked by Hyatt portray a body with legs and arms along with wings on the sides. Hyatt expects people to have a look at his clicks with an open mind and figure out themselves about the strange creature in them.
ALSO READ: Vagina can bleach your underwear; don't worry, it's healthy- here's why
"He went on to say that it was one of the situations where people had to see something to believe. He concluded by saying that many people had seen them and said that the photographs had brought magic into their hearts," funnyrandomstuff.com reported.
ALSO READ: Want to boost your sex drive? Include these foods in your diet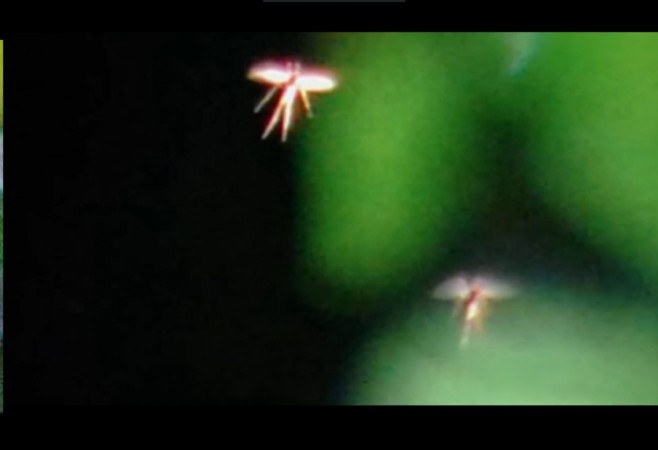 This is not the first time when 'real life fairies' have been captured in photographs. The case of Cottingley Fairies is a similar one in which a series of five photographs of fairies were clicked by Elsie Wright (1901–88) and Frances Griffiths (1907–86). It turned out to be a hoax.
ALSO READ: These anti-ageing foods help you stay young, naturally!
Wright and Griffiths were two cousins from Cottingley, England. In the early 1980s, they accepted that four of the images were faked. They confessed to having created the photographs using cardboard cut-outs which they had copied from a famous children's book of that time, but they claimed that the fifth picture was real.
Watch video: