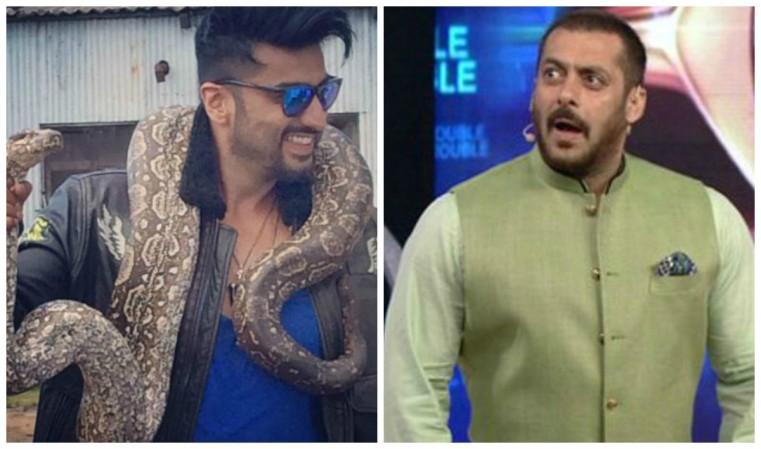 Sonam Kapoor and Anand Ahuja's wedding is the most trending topic right now. Apart from the gorgeous bride Sonam, the wedding's guest list was the main attraction as all the famous faces from Bollywood came together to celebrate and congratulate Sonam and Anand.
In the videos, Anil Kapoor looks like the happiest dad as he can be seen dancing and singing with a lot of energy. Shah Rukh Khan, Ranveer Singh and Arjun Kapoor can be seen dancing together to popular Bollywood tunes.
There was one awkward moment though. In one of the clips, Arjun Kapoor is seen shying away from the celebrations as soon as Salman Khan joins in.
It was noted by those around that Arjun Kapoor was very energetic and was enthusiastically singing and dancing until Salman stepped in the celebrations They didn't acknowledge each other's presence and kept distance throughout the event.
Earlier the two stars used shared a good student-mentor relationship. However, their relationship soured after rumors suggested that Arjun had gotten close to Salman's ex-sister-in-law, Malaika Arora.
Meanwhile, Sonam Kapoor and Anand Ahuja's wedding has finally come to an end. Several Bollywood celebreties gathered to celebrate the "wedding of the year".