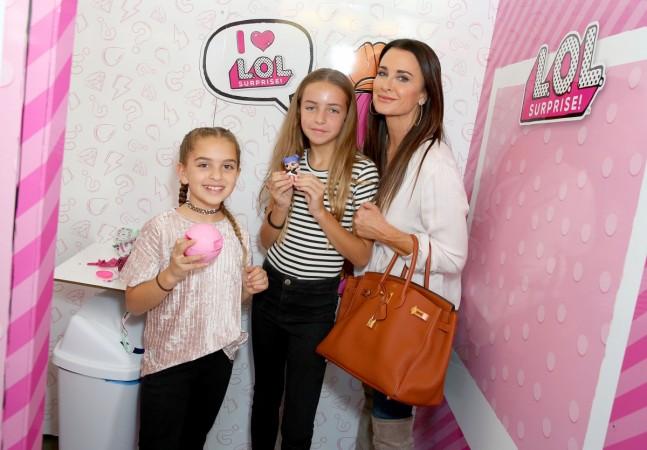 Kylie Jenner's pregnancy rumours might have just been confirmed, and trust the 'real housewife of Beverly Hills' to spill all the real gossip! Kris Jenner's longtime close buddy, Kyle Richards, has apparently served some piping hot tea on the whole Kylie pregnancy rumour thing and we can't help but speculate if it is a confirmation of sorts!
Also read: Kim K breaks silence on Kylie pregnancy rumours: Is Khloe her surrogate?
While having celebrity friends brings in the perks of enjoying fancy lunches and chic outings every now and then, it also comes with the possibility of nothing being confidential information.
The Real Housewives of Beverly Hills star spoke about Kylie's pregnancy news and even though she didn't address anything directly, she didn't entirely deny or dismiss the questions either. However, her answers were leaning towards the positive and could seemingly make Kris Jenner a bit upset.
Having been longtime friends with the clan, one would guess she would have direct access to all the juicy updates and gossip, but Kyle was careful to not spill more than required. Despite that, she did have quite a bit information to comment on Kylie's financial position, considering the youngest Kardash-Jenner sibling is only 20.
At a recent Hollywood event at Beverly Hills, LA, the 48-year-old Kyle spoke to US Weekly. She said, "Luckily for Kylie, she's in a financial position where she can also take care of this child and she has an incredible support system with her family, so she's gonna be fine!"
The reality TV star herself had had her first child at just 19 and spoke about how Kris' big family has always inspired her to expand her own. "I wish I had more, actually. I remember I was at Christmas at the Jenners house way back when, before I had Portia, and I saw all those kids around and I was like, 'I really wish I had more.' And she was like, 'Have another one! Have another one!'"
Yet she claims she hasn't spoken to Kris about any of her daughters' pregnancies, even though it seems quite suspicious. "You know, I haven't spoken to her about it! I'm sure she's excited about all of them, but she has not told me," she told US Weekly.
As previously reported, official statements on both Khloe and Kylie's pregnancy are pending, but they are expected to be due around the same time next year. While Khloe and NBA star boyfriend Tristan Thompson's official nod is supposedly due around January, while Kylie and rapper beau, Travis Scott, 25 around February.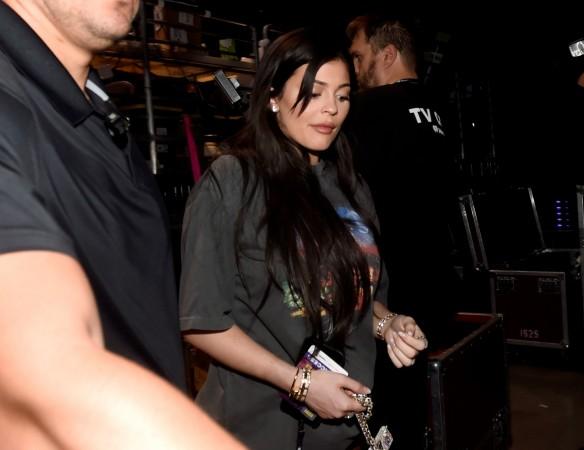 Kim Kardashian, on the other hand, is expecting her third child with Kanye West, via surrogacy and she too is awaiting the baby's arrival in February 2018. This leaves us only with the latent hints of the baby boom that we have received over the months.
Khloe had posted on Snapchat back in June, in which she called herself and Tristan "mom and dad". And then Kim K dropped this photo of herself with the other two, now rumoured to be pregnant sisters on Instagram!