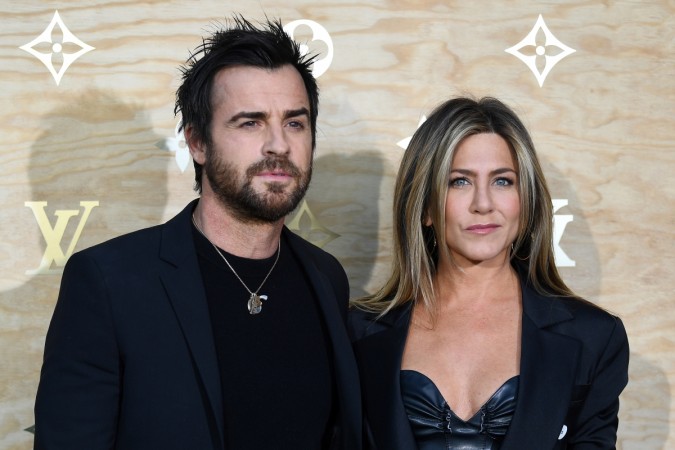 Brad Pitt and Angelina Jolie have been in the news since they announced their divorce in 2016. But recently Pitt's ex-wife Jennifer Aniston and her husband Justin Theroux's announcement of separation has strengthened the ongoing rumor of Aniston's getting back together with former husband Pitt.
And now, a report by Us Weekly claims that the Friends' actress' estranged husband Justin Theroux found romantic post-its from her ex-husband that reportedly caused a stir in their relationship. Apparently, those post-its were quite old which Aniston never threw out even after their marriage ended long ago.
A source told Us Weekly, "He stumbled upon old Post-it notes Brad had written. Sweet little Post-its like, 'You looked nice tonight' or 'Miss you already.'"
And, according to the source, that's the thing which caused insecurities in The Leftover actor's mind. Despite Aniston assuring him about those, he could not let it go and that has led to their separation, it seems.
"Jen assured him they weren't a big deal, but Justin wasn't thrilled. Justin had moments of insecurity like that," added the source.
It is not surprising though as there are long going rumors about the reconciliation of Pitt-Aniston. And, it became more prominent after The Fight Club actor announced his divorce from his actress wife Angelina Jolie in September 2016.
In the meantime, Aniston and Theroux have announced their split on February 15, in a joint statement.
"In an effort to reduce any further speculation, we have decided to announce our separation. This decision was mutual and lovingly made at the end of last year. We are two best friends who have decided to part ways as a couple, but look forward to continuing our cherished friendship," the statement reads.
The duo tied the knot in August 2015. Previously Aniston was married to Brad Pitt, from 2000 to 2005.
The insider further told Us Weekly, "Jen has struggled with the perception that she is this pathetic woman after the divorce from Brad. It played a role in her wanting to marry Justin."