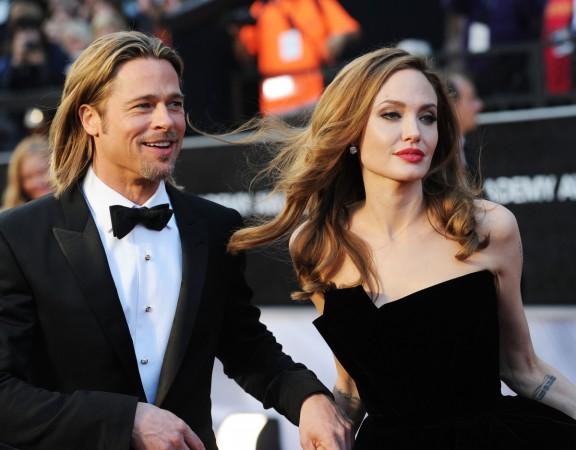 It has been over a year since Angelina Jolie announced she would divorce Brad Pitt. Since then, they have witnessed many rough patches and now there is a new rumor suggesting that the high-profile divorce battle between the Hollywood A-listers is taking another ugly and dramatic turn.
According to a recent report by OK! Australia, there is something very dramatic and scandalous in the divorce battle of Jolie-Pitt.
Also read: Brad Pitt, Angelina Jolie are getting back together and kids are arranging a vows renewal ceremony?
Brad and Angelina got married in August 2014 at their French chateau and filed for divorce in September 2016. It is true that the divorce proceedings were nasty in the beginning but things got better over time.
As per several reports, the actor duo, who share six children together — Maddox, 16, Pax, 14, Zahara, 12, Shiloh, 11, and nine-year-old twins Knox and Vivienne — agreed to co-parent their kids. While they still have not finalized any custody agreement yet, they kept the case in the hand of a private judge.
A dubious insider was quoted saying in OK! report that the Pitt-Jolie divorce was stalled just days away from being settled. Another source claimed: "The divorce has turned nasty once again. Unless Angelina has a change of heart, Brad has been boxed out again, and the divorce and custody battle will rage on."
Also read: What! Brad Pitt and Angelina Jolie's $400 million battle delaying their divorce?
Gossip Cop looked into the entire report and refuted it saying the divorce battle between the two actors was never settled. They also confirmed that the duo was never set to finalize their divorce in January, as rumors have claimed.
In the meantime, the Fight Club actor has not been "boxed out" from his children's lives. He sees his children regularly. But Jolie and Pitt are taking everything slowly as it involves the lives of their children.