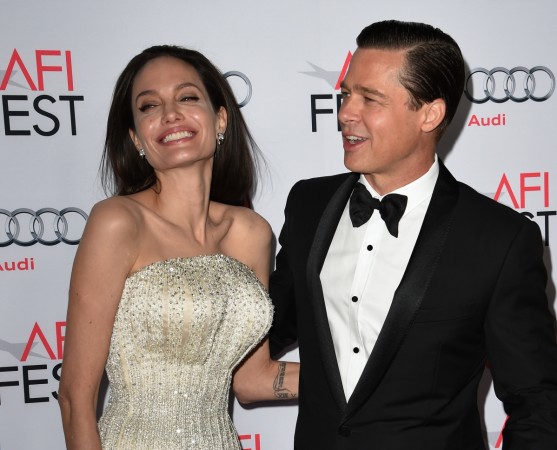 Following the Brangelina separation, Angelina Jolie has taken the custody of their children. Since then, numerous rumours have been strongly suggesting that the actress was refusing to let her kids meet Brad Pitt.
While the estranged couple has neither addressed the rumours nor have they issued a statement as to why Pitt is not spotted with the children, Australian news outlet NW claims that Jolie is purposely not allowing the children in order to harm Pitt's reputation.
Also read: Brad Pitt and Angelina Jolie's $400 million battle delaying their divorce?
According to gossip mongers, the actress is taking her children to events as a "PR scheme." Apparently, these public appearances help her repair her image in the press.
"Ange is more than happy to use her kids to get kudos," a source told the outlet. "That it's hurting Brad's reputation at the same time is an added bonus," the unnamed insider added, as reported by Gossip Cop.
The outlet reports that the actor hasn't been spotted with the children off-late. His absence from the kids' lives could paint a bad picture in the press, the outlet contends.
"The last thing [Jolie] wants is for him to be seen as a doting single dad-of-six. She reckons it'll only give him even more sympathy," the grapevine claims.
While it is correct that Pitt hasn't been seen around the children in the last few months, Pitt reportedly meets Maddox, Pax, Shiloh, Zahara, twins Knox and Vivienne often.
The outlet's sources claim that earlier this month that the actor meets the children "a few times a week."
"But Brad would definitely like to spend more time with them than he does," says the insider. The actor is reportedly trying his best to improve himself as a man and father.
"He goes to therapy every week and is mostly interested in learning and bettering himself as a man and father," the source added.