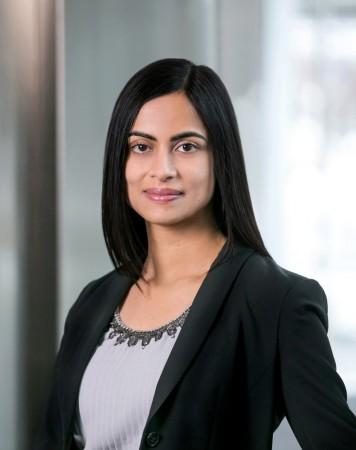 General Motors Company, popularly known as just General Motors, made headlines on Wednesday, June 13, after it named Dhivya Suryadevara as its new chief financial officer.
With this, GM has become the first auto major to have two women at the helm of its affairs. Mary Barra took over as chief executive officer of the Detroit-based company in January 2014.
Suryadevara will succeed Chuck Stevens, who is set to retire on September 1. Until then, he will remain with GM and as an advisor.
Barra seemed pleased with the move and congratulated the new CFO. "Dhivya's experience and leadership in several key roles throughout our financial operations positions her well to build on the strong business results we've delivered over the last several years," the CEO said in a statement.
Barra then went on to bid adieu to Stevens and appreciating everything he had done for the company, she said: "Chuck has played a crucial role in driving profitable growth across the enterprise for the last several years, as well as being a vital part of the development and execution of all aspects of the core and future business strategies for the company."
She added: "I personally want to thank Chuck for being a trusted advisor and for his significant contributions, dedication and commitment to GM throughout his career."
Who is Dhivya Suryadevara?
Suryadevara, 39, was born and brought up in India.
She completed her bachelor's and master's degrees in commerce from the University of Madras in Chennai, before moving to the US.
She then pursued her Master's in Business Administration from Harvard University and joined investment back UBS.
Suryadevara then moved to General Motors in Detroit and has been with the auto major since.
She has made a name for herself in the industry and was named Automotive News Rising Star in 2016.
In 2017, she won Crain's Detroit Business 40 Under 40 title as well.
The new CFO is known to have secured quite a few important deals for GM including a $2.25 billion investment in GM Cruise by SoftBank Group Corp.
She has also played a significant role in various other deals GM has signed in the recent past, including the acquisition of self-driving vehicle startup Cruise, reported Reuters.