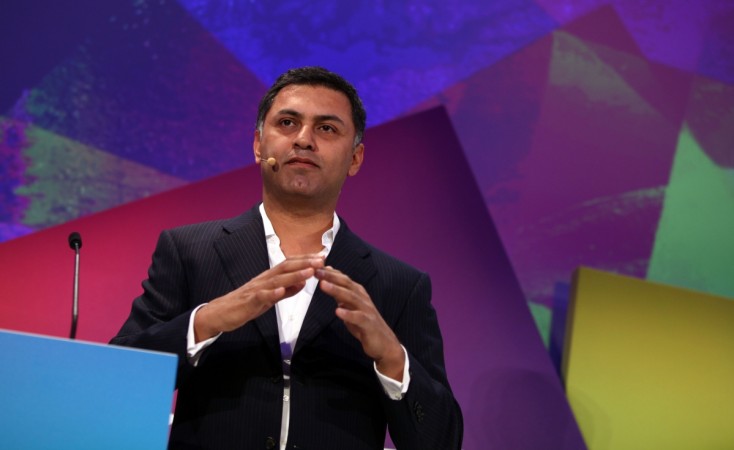 Cybersecurity brand Palo Alto Networks has named former SoftBank Group Corp president Nikesh Arora as its chief executive officer and chairman. Arora succeeds Mark McLaughlin, who will remain with Palo Alto as the company's vice-chairman.
Arora begins his role as the CEO and chairman at Palo Alto on Wednesday, June 6, and has reportedly been given a package of about $128 million, which is about Rs 850 crore. The 50-year-old is also investing about $20 million (about Rs 130 crore) in shares of Palo Alto, apparently to prove his loyalty to the company.
"It's sort of like put your money where your mouth is," Fortune quoted him as saying.
Who is Nikesh Arora?
Born on February 9, 1968, in Ghaziabad, Arora is an Indian businessman.
He is an alumnus of the IIT, BHU in Varanasi and went on to get an MBA from the Northeastern University in Boston, Massachusetts.
After starting his career with Fidelity Investments in 1992, Arora joined Google in 2004 where he had held many senior-level posts
He was the company vice president for Europe operations from 2004 to 2007 and went on to become the president Europe, Middle East and Africa from 2007 to 2009.
Arora was also the senior vice president and chief business officer of Google Inc. between January 2011 and July 2014.
He resigned from Google in 2014 and joined SoftBank Corp.
The 50-year-old has also been on the board of directors of several other firms such as Airtel, Aviva, Colgate-Palmolive, and Richemont Sprint to name a few.
As Softbank is known to have investments in Ola, Snapdeal, Oyo and a few other firms, Arora had board positions and other rights in these brands.
Arora has also worked with T-Mobile and was the CEO and founder of T-Motion PLC, which merged with T-Mobile International in 2002.
Arora married Delhi socialite Ayesha Thapar in 2014. He was earlier married to Kiran and the former couple have a daughter.
At Palo Alto, Arora will be entitled to equity awards of about $126 million, half of which banks on him staying at Palo Alto and the other half on if the firm manages to at least double its shares. Under McLaughlin, the California-based company is known to have seen a five-fold since its initial public offering in 2012.
Meanwhile, McLaughlin believes that Arora will be able to do take the firm places and seemed pleased with the appointment. "The company is executing extremely well and is the clear leader in next-generation security," he said in a statement.
"Over the course of several quarters, I have been discussing succession planning with the Board and I couldn't be more pleased that we have found a leader in Nikesh who is ideally suited to take the company on the next leg of its journey. I look forward to working with Nikesh as we transition and serving as vice chairman of the Board."
Arora too seems immensely proud and said that he has grown very fond of the company and its values and culture and that the team will work towards providing flawless security to its customers.
Apart from the stock options, Arora will draw an annual base salary of $1 million (about Rs 6.7 crore).
Looking fwd to working with the Palo Alto Networks team. Mark, Nir, Lee, Rajiv, Rene and many others have built a unique company. Feel honored to become a part of it. https://t.co/vM07vameE3

— Nikesh Arora (@nikesharora) June 2, 2018