The post-poll alliance between Congress and Janata Dal (Secular) paved the way for HD Kumaraswamy to hold Karnataka's chief ministerial position. However, the JD(S) leader has now stated that it was Congress who insisted on making him the chief minister despite strong opposition from his father and party patriarch HD Deve Gowda.
Kumaraswamy also said that his father told Congress to keep the chief ministerial post with them; however, the grand old party disagreed.
When Congress leaders said they want to make me the chief minister, he (Deve Gowda) said his (Kumaraswamy) health is not good... he has twice undergone treatment... let someone from your side become the chief minister," Kumaraswamy was quoted as saying by Press Trust of India.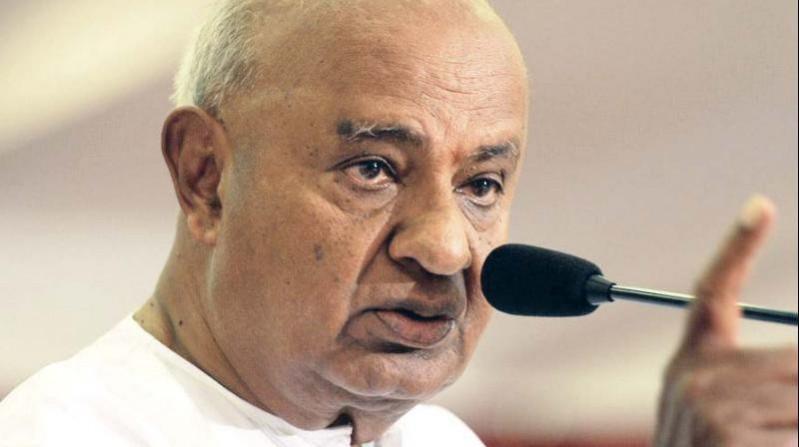 "I wanted to share my fears of running the government with middlemen in Vidhana Soudha. That's when my father shared the conversation he had with Congress leaders,'' Kumaraswamy was quoted as saying by The Times of India.
The chief minister has also said that he only intends to work for the welfare of the people and that he is fully committed to running a stable government.
I don't want to make money or don't aspire for anything. I don't know how long I'll live. Now, that I have accepted the offer, I'll run the government and ensure good governance.''
The state of Karnataka witnessed a hung assembly after BJP emerged as the single largest party with 104 seats, just short of a few votes to gain the majority.
However, the post-poll coalition between Congress and Janata Dal (Secular) eventually formed the government by getting the majority seats. This also paved the way for Kumaraswamy to become the chief minister of Karnataka.