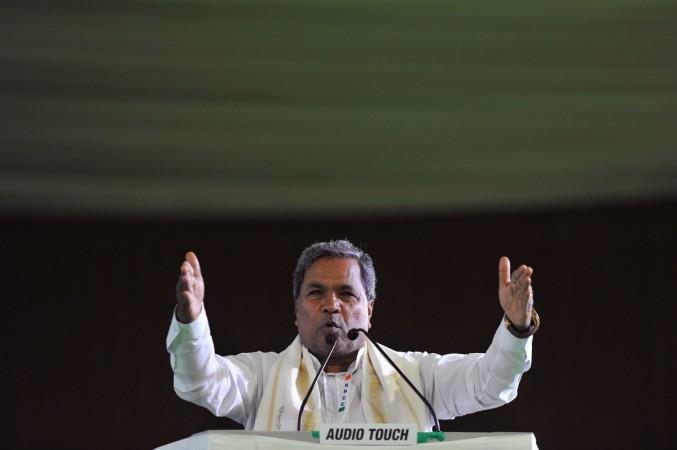 Former Karnataka Chief Minister and senior Congress leader Siddaramaiah has been allotted a new office space at Vidhana Soudha in the state capital. Despite not having any constitutional post in the new state government, the former CM has been given the office of former speaker KR Ramesh Kumar.
Kumar had taken over the role of the speaker from KB Koliwad and had set up an office on the first floor of the building. However, he has now cleared the space for Siddaramaiah. The room is equipped with wooden furnishings and sofas, an LED TV and other high-end comforts, reports NDTV.
Koliwad had renovated the office last year which cost nearly Rs 68 lakh. The single room office was also extended into another room. The decision to spend a lump sum on renovating an office space did not go down well with Bharatiya Janata Party, who raked up the issue of farmer suicides to draw a parallel.
However, as per the report, Koliwad claimed that the office had to be renovated as it was too small to hold official meetings inside the room.
Siddaramaiah was elected unanimously as the leader of Congress Legislative Party (CLP) last month and also holds the position of a chairman for the JDS-Congress government coordination committee.
As Congress by itself was unable to get the majority at the Karnataka assembly elections, a senior party leader alleged that it was Siddaramaiah's arrogance, authority over candidates and the Lingayat issue that hampered their chance of winning the elections, the NDTV report stated.
The state of Karnataka witnessed a hung assembly after BJP emerged as the single largest party with 104 seats, just short of a few votes to gain the majority. However, the post-poll coalition between Congress and Janata Dal (Secular) eventually formed the government by getting the majority seats.
The Congress-JD(S) coalition decided to split the 34 cabinet ministries into a ratio of 2:1. Congress took the lion's share with 22 ministries while JD(S) settled for 12, including Finance, and the post of the Chief Minister which is held by HD Kumaraswamy.