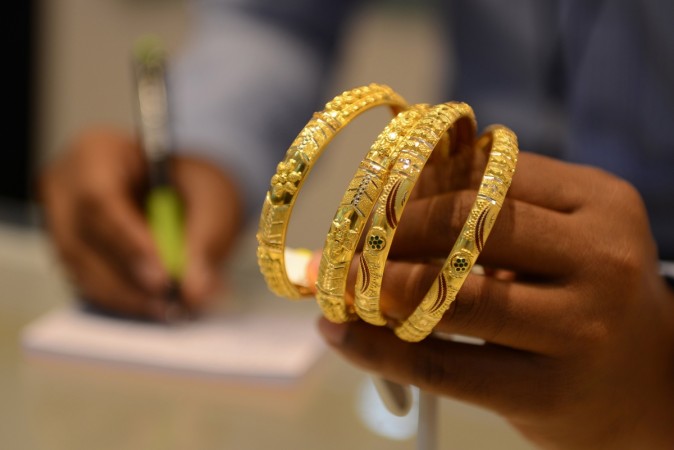 Demand for gold jewellery witnessed a sharp rebound during the three months ended June 2017 (Q2) in India, according to the World Gold Council (WGC), thanks to GST, festivals and improved rural sentiment. In contrast, neighbour China reported 5 percent drop, while the global demand increased 8 percent, the WGC's Q2 report said.
The demand in India for the yellow metal rose 41 percent to 126.7 tonnes from 89.8 tonnes in the corresponding period last year.
Also read: India's gold imports more than double in five months
One of the primary factors was the stockpiling of gold by traders ahead of the GST rate fixation. "Expecting a punitive GST rate, jewellers and consumers alike crammed their purchases into the first two months of the quarter, slowing down once the government confirmed that a 3% rate would be applied," the WGC said in its report. Festival demand (Akshaya Tritiya), weddings and better sentiments in rural India also contributed to the spike.
It is pertinent here that the demand in June 2016 quarter was impacted by the strike called by jewellers to protest against the additional 1 percent excise duty.
In China, demand for gold jewellery dropped to 137.7 tonnes in Q2 in comparison to 145.6 tonnes in the year-ago period while the global Q2 jewellery demand stood at 480.8 tonnes.
Overall, global gold demand fell 10 percent YoY to 953.4 tonnes even as India saw an increase of 37 percent to 167.4 tonnes from 122.1 tonnes in Q2 last year, the WGC report said.
Also read: Indians bought gold worth $300 billion in 10 years
The flip side of the sudden spike will be reflected in a drop in the near future. "As consumers and importers brought forward their purchases to Q2, demand will likely be subdued for a few weeks. The stock is plentiful across the supply chain and consumers who have recently purchased are unlikely to do so again in the short term," the WGC said.
China outpaced India when it came to the demand for gold coins and bars, with demand at 56 percent (62.6 tonnes) in the dragon country outstripping that in India's 26 percent (40.7 tonnes).
Gold purchases by central banks rose 20 percent to 94.5 tonnes in Q2 from 78.4 tonnes last year. "Turkey bought 21t in Q2; its first significant addition to reserves since the 1980s," the WGC said. Other prominent central bank purchases came from Russia and Kazakhstan.
At around 12.20 pm, gold stocks in India were trading range-bound; Titan was up 1.22 percent at Rs 559.65, Gitanjali Gems was down 0.40 percent to Rs 62.80 and Tribhovandass Bhimji Zaveri was trading 0.32 percent lower at Rs 109.50.
The BSE Sensex was down 140 points at 32,337, dragged by Coal India and Axis Bank.