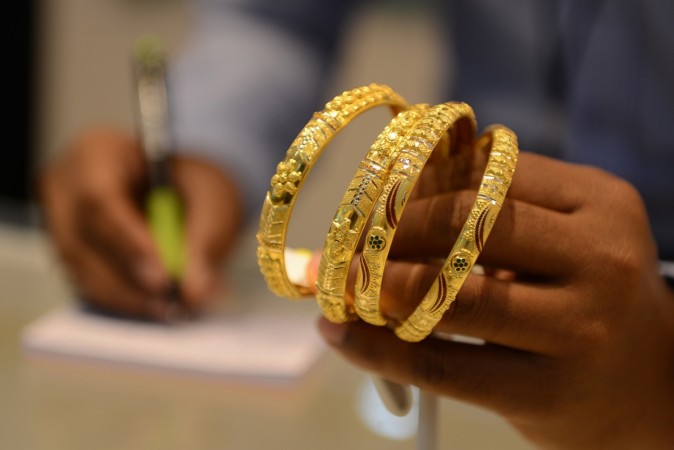 Gold imports into India shot up 131 percent to $18.49 billion in the first five months this year (January to May), indicating a return of bullishness in purchases. The country had imported $7.98 billion worth of the yellow metal during the corresponding period last year.
In May this year, India's gold imports rose 237 percent to $4.95 billion from $1.47 billion last May, according to provisional data released by the Indian government on Thursday evening.
Overall, imports grew 33 percent to $37.85 billion while exports rose 8.3 percent to $24 billion, leaving a trade deficit of $13.84 billion.
Oil imports shot up 29.5 percent to $7.69 billion, reflecting the increase in crude oil prices. "In this connection it is mentioned that the global Brent prices ($/bbl) have increased by 7.94% in May 2017 vis-à-vis May 2016 as per World Bank commodity price data," the trade and commerce ministry said in its update.
Non-oil imports stood at $30.16 billion, up 34 percent higher from $22.50 billion in May last year.
Titan shares were up 0.10 percent at Rs 518, PC Jeweller was down 0.78 percent to Rs 505 andTBZ was trading 0.55 percent lower at Rs 90 on the BSE at around 12.30 pm. The BSE Sensex was up 36 points at 31,111, led by ITC and Tata Motors.
Increasing exports an indication of strength
"The exports figure for the month of May, 2017, as expected, showed yet another consecutive and positive growth depicting the enormous strength and capability of India's manufacturing," Ganesh Kumar Gupta, president of the Federation of Indian Export Organisations, said in a statement.
Current account deficit narrows
The current account deficit (CAD) for the quarter January-March 2017 stood at $3.5 billion, or 0.6 percent of the GDP, down from 1.4 percent in the December 2016 quarter.
For the financial year 2016-17, the CAD dropped to $15.2 billion, or 0.7 percent of the GDP from 1.1 percent in the previous fiscal.
"The decline in the CAD was on account of a lower trade deficit supported by higher exports and lower imports. On the capital account for FY17, gross FDI flow rose by about 9 percent YoY and stood at $60.2 billion, but net FDI flow was marginally lower at $35.6 billion," Theresa John, economist at brokerage Nirmal Bang Institutional Equities, said in a note on Friday.