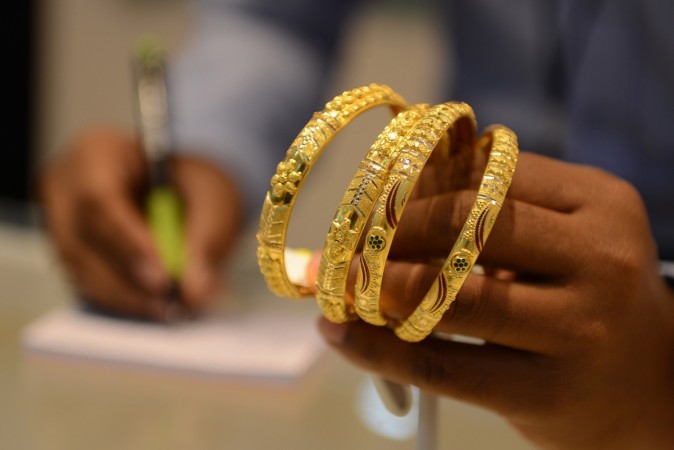 The penchant Indians have for gold is well known, but here is a report that quantifies it. The total value of gold imported by India between financial years 2007-08 and 2009-17 was $300 billion, even as dollar inflows into Indian equities and debt stood at less than half the amount.
"India imported and 'consumed' over $300 billion worth of gold over FY2008-17 and financed the resultant trade deficit (gold contributed to trade deficits partly though) through large capital flows," Kotak Institutional Equities said in a note on Thursday.
The foreign portfolio investments (FPIs) during the corresponding period was $124 billion, the note said, adding, "...some of which (the FPIs) have gone into increased foreign ownership of Indian companies now at almost 25 percent % of the top-200 stocks."
The spike in inflation till last year could be attributed to the record gold imports, since people see the yellow metal as a hedge against inflation. "The sharp increase in gold imports up to FY2013 reflected the Indian citizens' concerns about high inflation. It is interesting to note that the bulk of FPI inflows into India over the last decade took place in the years with high inflation," Kotak said.
The imports and investment inflows moved in tandem in the initial years of the decade. "FPIs invested $96 billion in FY2010-14 out of the total $124 billion investment over FY2008-17 while India imported $190 billion worth of gold in FY2010-14," Kotak Institutional Equities said in its note.
Also read: India's gold imports more than double in five months
Low GST rate of gold inexplicable
The Goods and Services Tax (GST) Council fixing the tax rate on the yellow metal at 3 percent is a bit "odd", according to the brokerage. "We find India's GST rate of 3% at odds with the remarkable success achieved by the current government with respect to financial inclusion and inflation. We are quite surprised by the continued soft approach to and special status for gold at a time when gold's use as a 'store of value' is less relevant and as 'a store of black money' an anathema."
It may be recalled that the Modi government had initiated three schemes in November 2015 to reduce the demand for physical gold by encouraging people to go for paper gold (bonds and certificates).
Foreign investors have consolidated their holdings in Indian companies over the years, as can be seen from the following graph:
Here is how gold prices have trended over the years in India: