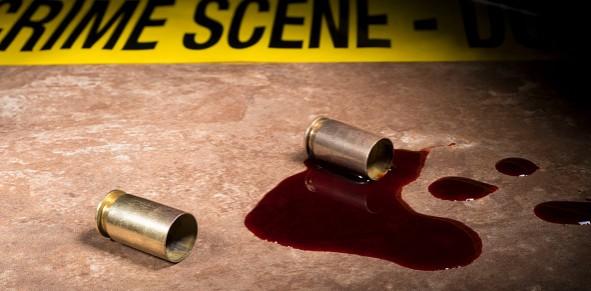 Four wanted criminals were shot dead by the special cell of Delhi Police during an encounter in south Delhi on Saturday (June 9). The incident took place at Fatehpur Beri in Chhatarpur.
Six policemen sustained injuries are currently undergoing treatment.
A police official said that, the deceased men are suspected to be members of the Rajesh Bharti gang. In fact, a report by the Indian Express said that one of the criminals was Rajesh Bharti himself.
The accused men suffered gravely injured in the encounter, following which they were taken to a hospital, where they succumbed to the injuries.
All the criminals carried rewards on their head.
The cops also said that Bharti, who has a bounty of Rs 1 lakh, has several criminal cases registered against him in New Delhi and other states. A few days ago, Haryana Police had managed to nab him but the gangster managed to escape from custody.
On Saturday, a special cell team received a tip-off that Bharti was planning to commit a crime in Chattarpur. The officials also learnt that several other members of the gang will also be accompanying Bharti.
Based on the information, the special cell deployed several units near Fatehpur Beri to nab the criminals. According to Indian Express, the police have claimed that it was Bharti's gang members who started shooting at the police team, following which they retaliated.
Delhi: 4 criminals dead, 1 injured in an encounter between Delhi Police Special cell and Rajesh Bharti Gang in Chhatarpur area. 6 police personnel also injured. pic.twitter.com/npBZYr5jbO

— ANI (@ANI) June 9, 2018
Spot Visuals: 4 criminals dead, 1 injured in an encounter between Delhi Police Special cell and Rajesh Bharti Gang in Chhatarpur area. 6 police personnel also injured. #Delhi pic.twitter.com/XpJZfzOdcC

— ANI (@ANI) June 9, 2018