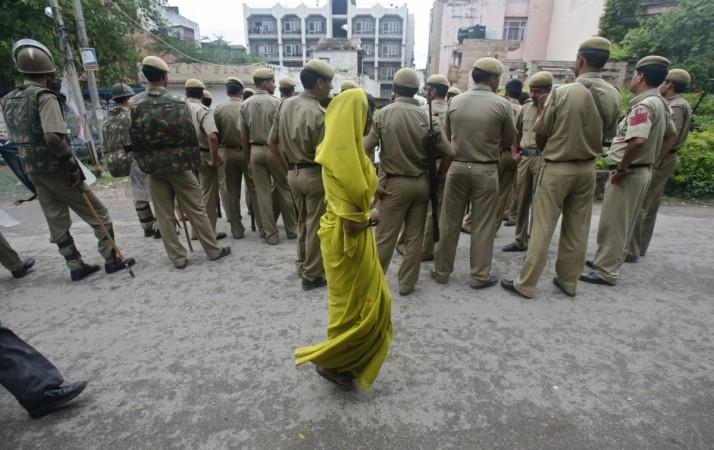 Delhi Police are once again in the crosshairs of rights activists after they were accused of indiscriminately attacking a group of youngsters, including a transgender.
The incident occurred when Anurag Dubey, 25, Madhumita Ramakrishnan, 27 and another person were waiting outside Summer House Café in Haus Khas for their cab on June 6. Anurag was seeing off his friend who was a transgender when a group of policemen came and started lathi charge on them. In a state of shock, Madhumita asked the policemen the reason behind the action, to which one of the policemen replied that they were causing public nuisance.
When International Business Times India contacted Delhi Police, an official said, "Many people go out on the streets and create public nuisance under the influence of alcohol, we have to try to keep the streets free of crime by taking necessary precautions. The individuals were under the influence of alcohol and were creating a nuisance."
On Wednesday, Anurag took to Facebook to share the details of the horrifying incident. According to his Facebook post, a group of police constables manhandled them and later took them to the police station.
"Their reason was that I hugged a friend while seeing her off (who's a Trans person). Initially, I was confused and just outraged at how can someone just randomly start hitting someone for no rhyme or reason, but later I realised it's because I and my friends are a set of liberals who usually get questioned and harassed by policemen all the time," he explained.
Further talking about the incident, he said, the police attacked him again when he was trying to go live on Facebook. "They kept on referring to me & my friends as a public nuisance. While I was trying to find my way out of the situation & questioning him as to why he hit me, the Police constable's reply was 'I don't know which police guy exactly hit you and why I can't help you with this'," he said.
"I and my friend had somehow managed to get on a call with his father who could get us out of this big mess. Sadly, when he arrived at 'Hauz Khas' police station, he was made to write a letter with my signatures on it promising that he will make me delete all the videos and pics on record. They also threatened me to get my medical test done because according to them I was out of my senses (Which I clearly wasn't)." he added.
He further opened up about his friend Madhumita, who fought for them when the incident happened.
"The police kept on referring to her as a Nigerian menace who is here in India to corrupt it with prostitution and other 'such vices'," he added.
"I need your support to help me raise the voice of many such people who've been victimised like this, especially the minorities who keep getting harassed by the police every half an hour. (probably more). This is a pure example of police misconduct and mental harassment. #Policemisconduct #pleasespreadtheword #share #getaware," he ended.
When questioned about why the policemen referred to Madhumita as a Nigerian, the police official told IBTimes India that there are many women standing around the area at night and since most of them are Illegal residents in the country, the police has to take action against them and sometimes it is difficult to identify them from the usual crowd.
"There are many Nigerians that stand around the clubs in that area in the night. Most of them are Illegal residents and are subjected to illegal activities. In order to catch hold of them, it is difficult for us to sometimes identify them in the normal crowd," the police official said.
However, on Friday, Madhumita informed IBT India that the Additional DCP of south Delhi district called the victims to apologise to them and even agreed to meet them to discuss the matter and take some action against the misconduct by the policemen.
"We met him and shared our grievances about police ineptitude in the country aimed not only towards us but towards all kinds of minorities," said Madhumita.
"We were so touched by the man's humility and adeptness at handling the crisis. He promised disciplinary action and also invited us to deliver a 'sensitization' lecture to the same bunch of cops who harassed us. We will soon be filing a complaint." She added.
In New Delhi, the LGBT community is having a hard time fighting for their rights against these cases but these communities are also taking up initiation to spread awareness about this.