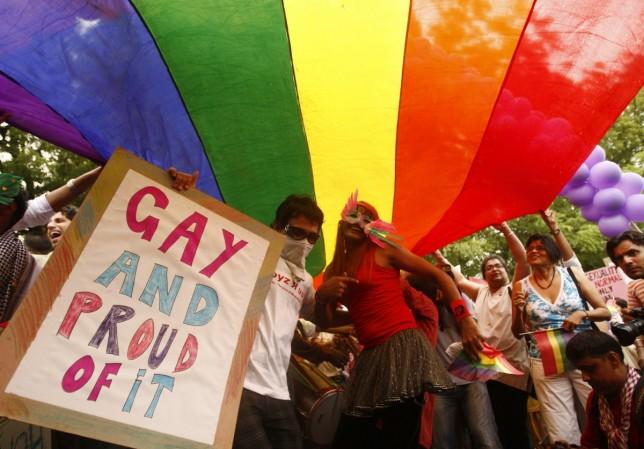 A group of students from Indian Institute of Technology approached the Supreme Court with a writ petition to decriminalize homosexuality. 20 IIT students – former and current – protested against the controversial Section 377 and demanded the scrapping of the British-era law.
The students, who belonged to IITs from cities like Bombay, Delhi, Guwahati, Roorkee, and Kharagpur approached the court on behalf of Pravitti – a group of students, alumni, and staff from the LGBT community associated with IITs across India, NDTV reported.
Most of the petitioners are below the age of 30, while the youngest is aged 19. The petition highlighted the stigma LGBT students had to face growing up, stressing the need to scrap the section. Here's an excerpt:
Several of the petitioners have experienced fears of abandonment, stigmatization, exclusion, guilt, and shame throughout their childhood years on account of the reaction to their sexuality.
The IITians stated that the decision of criminalizing homosexuality affected them as the current law issues a life term in jail for unnatural sex. They challenged section 377 on grounds that it violates Articles 14, 15, 16, 19, and 21 of the Constitution, Hindustan Times reported.
"It is more of a fact of acknowledging the identity of LGBT citizens and correcting the wrongs that they have been denied their fundamental right under the constitution," Keerthana Gopalakrishnan, a petitioner and former IITian was quoted as saying by NDTV.
"Our situation resonates with the rest of the LGBT community and students across campuses... the instances cited in the petition are common to many," Balachandran Ramaiah, another petitioner said.
What does the Section 377 of the Indian Penal Code say?
The Section 377 of IPC that criminalizes homosexuality can be dated back to the 19th century during the British rule of India. This is what the Section 377 says:
377. Unnatural offences: Whoever voluntarily has carnal intercourse against the order of nature with any man, woman or animal shall be punished with imprisonment for life, or with imprisonment of either description for a term which may extend to ten years, and shall also be liable to fine.