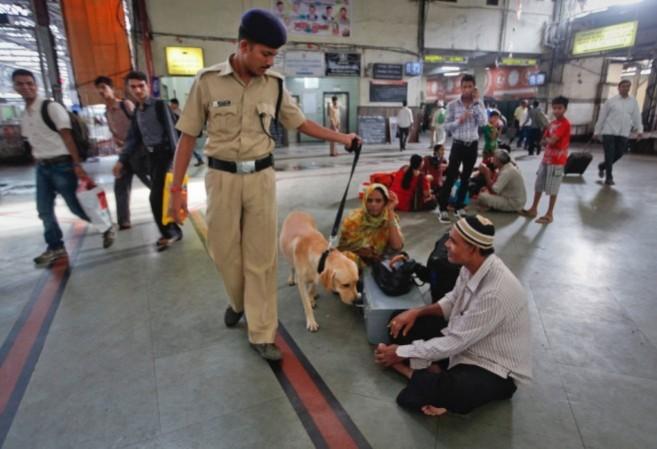 A high alert has been sounded in national capital Delhi and Jammu and Kashmir after 12 terrorists of the Jaish-e-Mohammed group infiltrated into the north Indian state.
The terrorists came through the Pir Panchal mountains and have now divided themselves into three groups of four, India Today quoted a top security official as saying. The terrorists are said to be active in Tral, Shopian and Pulwama areas of south Kashmir.
Officials fear that they could be planning large-scale attacks on the 17th day of Ramzan on Saturday, June 2, which is the anniversary of Battle of Badr, reported NDTV. The terrorists had carried out several attacks on the day last year as well,
Battle of Badr is the first battle of Islam that took place in March 624 AD.
The terrorists are said to be active in Tral, Shopian and Pulwama areas of south Kashmir and the region has seen quite a few encounters in the last one week. Three soldiers were recently injured in Shopian when terrorists triggered an IED blast near an army vehicle.
The terrorists had planted the IED near a water tank and set it off in the wee hours of May 28, when the Army vehicle was making routine rounds through the area, the J&K police said. The three jawans were rushed to a nearby hospital for medical attention. The police said that the militants escaped from the spot after triggering the blast.
A soldier was also injured when terrorists attacked an army camp in Pulwama district and a civilian was also injured in cross-firing. "In a cowardly and provocative act of terror, terrorists carried out a stand-off attack on Kakapora Army Camp. One soldier martyred. Retaliatory actions ongoing" NDTV quoted a defence spokesman as saying.
The high alert and attacks come at a time when the Indian government has declared a conditional ceasefire during the month of Ramzan. In fact, Pakistan too had agreed to implement the 2003 ceasefire agreement in "letter and spirit." However, violations have continued and experts and defence officials believe that terrorism in the Kashmir valley are unlikely to reduce.
"This is not going to impact terrorism in Kashmir at all. While ceasefire violations by Pakistan are a form of cover fire given to infiltrators, infiltrations may come down only marginally. But we have enough local militants from the Hizbul Mujahideen and Lashkar-e-Toiba (LeT) holed up Kashmir to keep the forces busy," an intelligence official told Livemint on condition of anonymity.