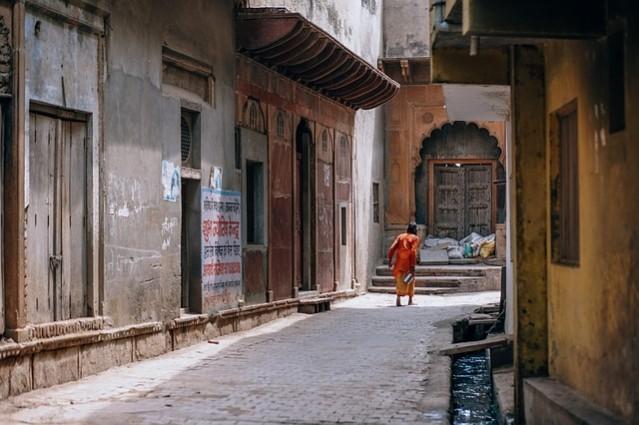 As Muslims across the world is celebrating Ramadan – the holy month of fasting, bloodshed and mutual hate due to religious differences between Hindu and Muslims still prevail in many parts of the world.
While a Muslim man was beaten to death in Madhya Pradesh for reportedly slaughtering a cow, Amnesty International recently stated that Rohingya militants massacred Hindu villagers during last year's uprising in Myanmar's Rakhine.
However, one small town that exists among the harsh conditions of the Thar Desert in Tharparkar district of the Sindh province, Pakistan, is way beyond such violence and hate. Mithi town, where Muslims and Hindus live in perfect harmony and with respects for each other's religion, is the light of hope amidst atrocities inflicted on minorities by majorities.
Mithi is a commercial hub of Tharparkar and one of the few places in the country where Muslims do not form the majority.
In the town, Hindus fast with Muslims during Ramadan and Muslims do not slaughter cows out of respect for Hindus, according to a 2015 article published in Dawn.
"I am a Hindu from Sindh, but throughout my life I have lived with Muslims and this is why during Ramazan, we fast along with them; and when it is Muharram, us Hindu boys lead the procession because this is the culture which Sufism has given us," wrote the author while describing how a fellow batch from Sindh introduced himself .
Not only this, the author wrote after he travelled himself to Mithi to see the miracle himself, Hindus in the town do not organise any marriage ceremony in the month of Muharram, which is observed by mourning for Husayn ibn Ali.
The Hindus of Mithi also happily celebrate Eid and Diwali together by exchanging sweets and wishes.
It is also mentioned that crime rate in the town was at two percent at the time of writing the article and no one there has ever witnessed any incident of religious intolerance.
Mithi has given utmost importance to the idea of co-existence and upheld the notion of mutual harmony and has set an example for the rest of the world.