China has been known to crack down on ethnic minority Muslims for a while now. And the nation has once again shocked the world as chilling details narrated by former inmates of the country's anti-Islam camps have been trickling in. Former detainees have spoken out about how they faced physical and mental torture at these "reeducation" camps, only because they were Muslims.
These camps, which have been labelled as places worse than a prison, are located in the Xinjiang territory of China.
Two former detainees of these camps spoke to Washington Post and revealed that what they went through was brutal. Omir Bekali and Kayrat Samarkand said that the duo was forced to drink alcohol and consume pork, something that is forbidden in Islam.
Bekali and Samarkand also said that almost one million Muslims have been detained in the camps and are forced to disown the relationship every hour. They are often forced to criticize their beliefs, religion, and even their loved ones.
And if that wasn't enough, the detainees were asked to learn the Communist propaganda and hail and pray for leader Xi Jinping's long life.
"Those who disobeyed the rules, refused to be on duty, engaged in fights or were late for studies were placed in handcuffs and ankle cuffs for up to 12 hours," Samarkand told the daily. He also revealed that punishments included waterboarding and being strapped for long hours in a metal contraption.
After three months of detention, Samarkand gave up hopes of release and smashed his head against the wall in an attempt to kill himself. However, he only fell unconscious and was threatened when he woke up. "When I woke up, the staff threatened me, saying if I did that again they would extend my sentence to seven years there," he explained.
Bekali ended up at the "re-education" camp when he was arrested while visiting his parents in Shanshan in the Xinjiang province in March 2017. He was reportedly interrogated for about four days, during which he wasn't allowed to sleep at all, after which he was jailed for seven months. Bekali was then sent to the "re-education" camp for 20 days where he said he was mentally and physically harassed.
When the 42-year-old refused to follow the orders, he was reportedly asked to stand at a wall for five hours on several days. When he still refused to comply, he was sent to solitary confinement and was denied food for about 24 hours.
After spending 20 days at the camp, Bekali said he became suicidal and the memories continue to haunt him. "The psychological pressure is enormous when you have to criticise yourself, denounce your thinking - your own ethnic group," he told the Associated Press in tears. "I still think about it every night, until the sun rises. I can't sleep. The thoughts are with me all the time."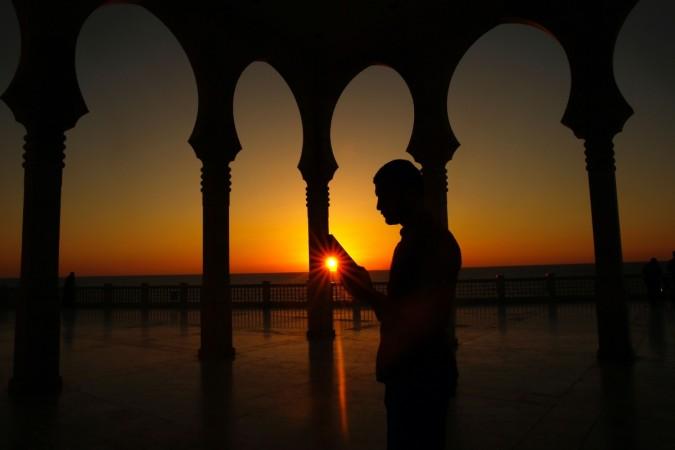 Xinjiang is home to about 11 million Muslims and this is not the first time that they have come under China's scanner. In September 2017, Chinese authorities are known to have asked families living in this region to hand over all religious items including prayer mats and the holy Quran.
The officials, at the time, had warned families and mosques that Uyghur, Kazakh and Kyrgyz Muslims must give up all these items or face punishment.
"Officials at village, township and county level are confiscating all Qurans and the special mats used for namaaz[prayer]," a Kazakh source in Altay prefecture, near the border with Kazakhstan told Radio Free Asia. "Pretty much every household has a Quran, and prayer mats."
Not just these, the officials were also said to have taken away items such as the "Islamic moon and star symbol" in residents' homes.
"They have to be handed in voluntarily. If they aren't handed in, and they are found, then there will be harsh punishments," Dilxat Raxit, spokesman for the exile World Uyghur Congress group, added. "They are requiring people to hand in these items of their own accord."
At the time, China had defended its decision saying that all the Qurans published in the last five years were being recalled as they featured extremist content.
China also hit headlines in 2015, when officials in the Xinjiang region were forced to swear that they would not fast during the holy month of Ramadan.
Officials had even been asked to give oral and written assurances that they "have no faith, will not attend religious activities and will lead the way in not fasting over Ramadan," Reuters had reported citing state media.