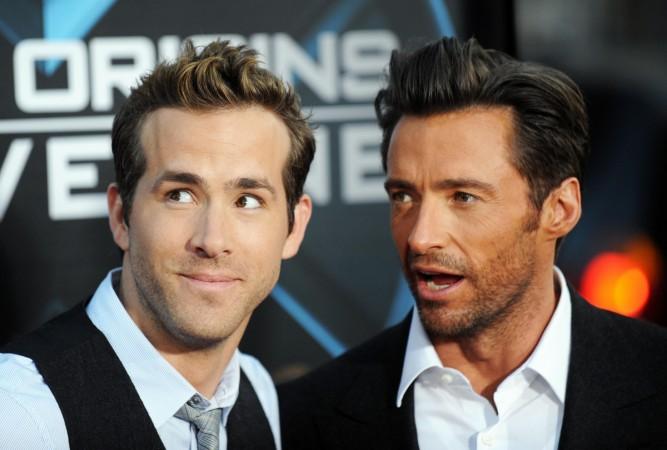 Deadpool 2 is set to release in less than a week. The X-Men movie will see Ryan Reynolds return as the anti-hero and this time he comes with the X-Force.
The film was recently screened and critics shared their reactions to the movie, deeming Deadpool 2 better than the prequel and teasing the post-credits scene. While many tweeted their reaction online, Wolverine Hugh Jackman shared a special video sharing his verdict on the movie and he looks upset.
Taking to Instagram, Jackman shared a video where he admits that Deadpool 2 is epic. Finding it difficult (in a rather funny way) to accept the fact, he says, "I am going to say this once and then delete it quickly: Deadpool 2 is a work of genius. It is epic ... Damn it. I can't believe I said that."
He captioned the picture, "Wait! On second thought ... I do love my @laughingmancoffee (subtle and shameless promo) T so I'll leave it. See how I did that @vancityreynolds ? @deadpoolmovie #May18." Jackman wore a shirt promoting Laughing Man Coffee, a fair trade coffee company he launched in 2011.
The video was later shared by Reynolds on his Instagram account. Jackman's review comes shortly after he assured that he wasn't going to return as the Wolverine for Deadpool. Appearing on Good Morning America, he requested Reynolds to stop persuading him.
"Ryan, I love you man. I love Deadpool, I can't wait to see the movie, you're one of my best friends, Blake, the fam, the whole thing, but back it up a little. It's just...play a little hard to get. It's too much, it's not sexy. Sorry about that," Jackman said.
However, fans still have hope that the actor could feature in the movie for a special cameo. Deadpool 2 releases on May 18.
Hugh Jackman's reaction to Deadpool 2: