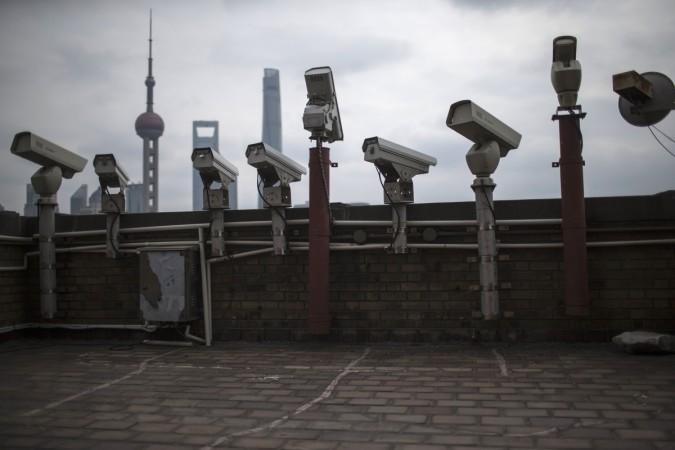 The Darul Uloom Islamic school at Deoband in Uttar Pradesh's Saharanpur district consistently makes news for various reasons – one of which is the fatwa it issues. The Islamic seminary is back in the headlines for its latest fatwa, which says that Muslims must not install CCTV camera in their homes or shops as u was "un-Islamic."
The seminary said that CCTV cameras were against the religion after a Maharashtra-based businessman, identified as Abdulla Majid, asked if installing CCTV cameras at shops and other crowded places was permitted.
To this, the fatwa department of the seminary responded: "There are many other ways to ensure the safety of a commercial establishment or a home. In Shariat, it is un-Islamic to shoot a picture. Consequently, even the CCTV is un-Islamic," according to the Times of India.
In tune, the Darul Uloom Deoband had earlier also said that Muslims must not post images of themselves or their kin on social media channels such as Facebook, Twitter, Instagram and Snapchat as it is against the religion.
Strangely the seminary is known to have several social media pages and people often tag them in their posts, a lot of which are selfies.
Meanwhile, there are a number of other fatwa issued by Darul Uloom Deoband which have raised several eyebrows. Speaking of eyebrows, the seminary in October 2017, had banned women from plucking, trimming, and shaping their eyebrows as it was "un-Islamic."
Not just that, the seminary also said that women must not cut their hair either and, in fact, just stay away from beauty parlors. The Darul Ifta, which is the edict-issuing faculty of the seminary, issued the fatwa in response to a query of a Muslim man from Saharanpur who asked if Islamic laws allowed women to trim their eyebrows and cut their hair.
"Muslim women should stay away from beauty parlours as Islam does not permit them to have make-up attracting other male members. Like Muslim male are not allowed to shave under Islam, eyebrow trimming, hair-cutting and make-up like wearing lipstick, etc is also banned," DNA had quoted Head Darul Iftaa Maulana L Sadiq Qasmi as saying.
Darul Uloom Deoband had, in the beginning of 2018, had also said that Muslim men and women must not marry bankers as the money earned through interest was "haram" (forbidden). "Marrying in such family is not preferable," the seminary said.
The Deoband ulemas had also prohibited women from wearing designer and figure-hugging burqa as it was haram.
'Veil and burqa are supposed to protect a woman from prying eyes. So, a woman wearing a designer burqa or body-hugging outfit is strictly not allowed in Islam," the seminary's statement said.
However, Darul Uloom Deoband is not the only seminary known to issue a fatwa. In January 2018, an Islamic seminary in Hyderabad kicked up a storm after it said that Muslims must not consume prawns. The decree was sent out by Mufti Mohammad Azeemuddin, who is the chief mufti of Jamia Nizamia, a deemed university.
As per the fatwa, prawns are not fish and instead categorized as an arthropod. Due to this, the mufti labeled it as "makruh tahrim" (strictly abominable) and told Muslims that they must not consume it.
However, the fatwa has been met with criticism from various religious scholars, who have said that prawns are, in fact, considered halal.