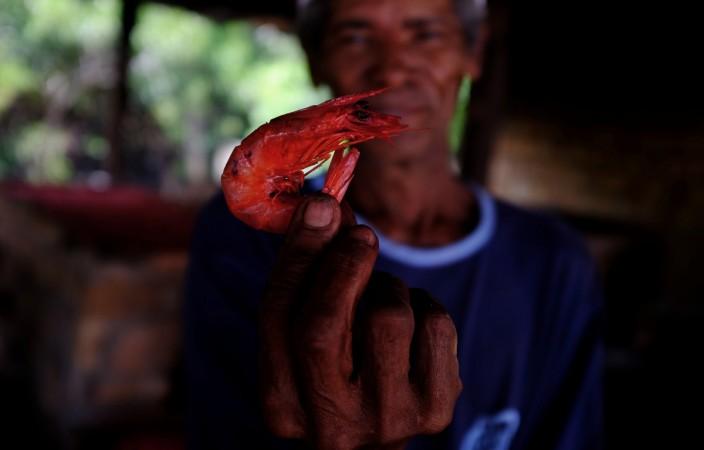 Muslim clerics issuing fatwa is not a new thing, but an Islamic seminary in Hyderabad has kicked up a storm after issuing a fatwa, which says Muslims must not consume prawns.
The decree was sent out on January 1 by Mufti Mohammad Azeemuddin, who is the chief mufti of Jamia Nizamia, a deemed university. As per the fatwa, prawns are not fish and instead categorised as an arthropod. Due to this, the mufti has labelled it as "makruh tahrim" (strictly abominable) and has told Muslims that they must not consume it, reported the Times of India.
As per the Islamic dietary laws, food is divided into three categories – halal (lawful) haram (unlawful and prohibited) and makruh (abominable). Some food items are categorised as makruh but still edible, but there are several that are avoided at all cost.
However, the fatwa has been met with criticism from various religious scholars, who have said that prawns are, in fact, considered halal.
"Dar-ul-uloom, Deoband, which once considered prawn as makruh, has now declared it as halal. In Hanafi School, consumption of prawn is not advisable, but in Shafi School, it's permitted. There is no sin even if a Hanafi adherent eats prawn. Though prawn is not a fish, people who eat prawn do not equate it with an insect. Thus it cannot be an abominable or despicable food," TOI quoted Mufti Merajuddin Abrar, principal of Islamic school Anwarul Huda, as saying.
The Jamia Nizamia often makes news for the various fatwa it issues. In 2016, the seminary said that Muslims must not chant "Bharat Mata ki Jai," as it symbolised a goddess, and Muslims cannot worship her.
Meanwhile, Mufti Mohammad Azeemuddin is the same cleric who had, in 2015, said that a ban on singing, music and orchestra performance at weddings was necessary and even issued a fatwa to help police crack down on these practices. "A ban on singing, music and orchestra performances at weddings by the police department is not akin to interfering in Islamic sharia law. The police department can enforce this ban," he had said at the time.
Just a few days ago, the Darul Uloom Deoband, which is the largest Islamic seminary in India, issued a fatwa asking Muslim women not to marry into a family that has someone working in banks as income from such jobs is considered haram. The interest on bank transactions are prohibited in Islam and after the fatwa was issued, several scholars spoke up in its support and said that any person earning a living through such jobs should quit.
"Darul Uloom Deoband is correct in its decision. One should avoid having any social bonds with such a person because everything including his lifestyle would be connected with 'haraam', and then it would be harmful to the person religiously, socially as well as individually," ANI quoted Majlis Ittehad-e-Millat General Secretary Othar Osmani as saying.