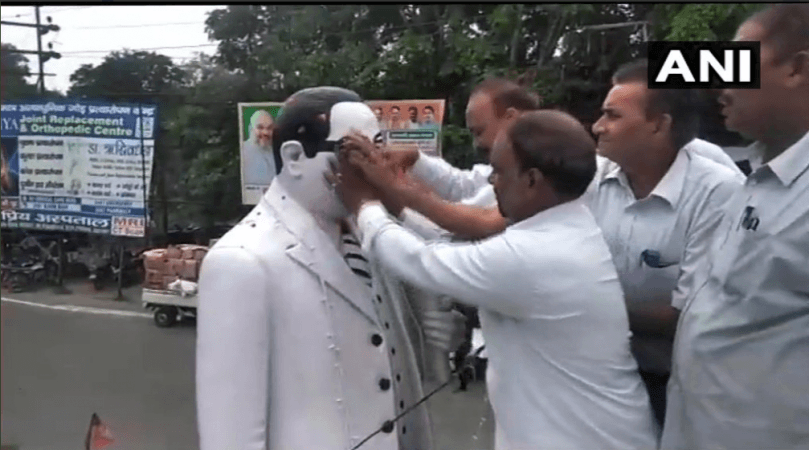 Dalit lawyers in Meerut Uttar Pradesh cleansed a statue of BR Ambedkar after BJP's state secretary Sunil Bhansal and Rajya Sabha MP Raksha Sinha garlanded it. They used Gangajal to cleanse the statue.
According to ANI, one of the lawyers who helped with the process said, "We are purifying this statue because Rashtriya Swayamsevak Sangh's Rakesh Sinha came and garlanded it. BJP government oppresses Dalits. They have nothing to do with Ambedkar, but still, they use his name just to promote their party and allure the Dalit community."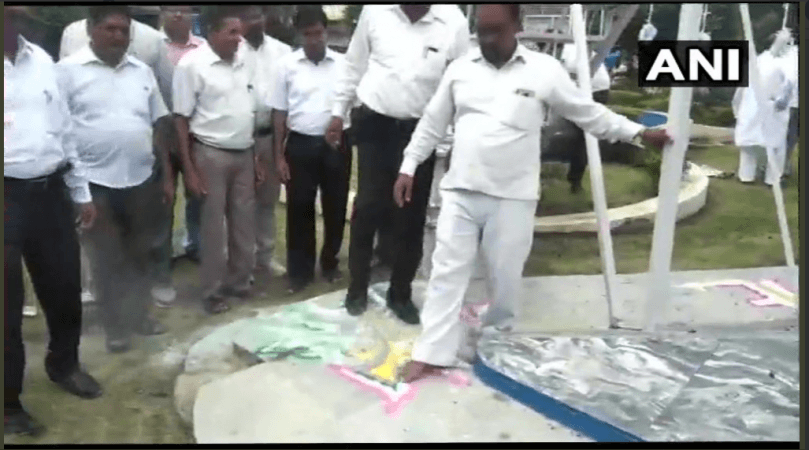 This isn't the first such incident. In April, members of the Dalit community in Hubbali, Karnataka, had cleansed the statue of Ambedkar with milk after members of the BJP and 'right-wing activists' garlanded the statue on the event of Ambedkar's 127th birthday.
The people who cleaned the statue claimed that it got polluted after being touched by the BJP members and hence it had to be immediately cleansed.
Another similar incident occurred in a temple in Uttar Pradesh. The idols in the temple were sent to Allahabad for purification after a visit by Bharatiya Janata Party MLA Manisha Anuragi. The temple premises was also cleansed with Gangajal.