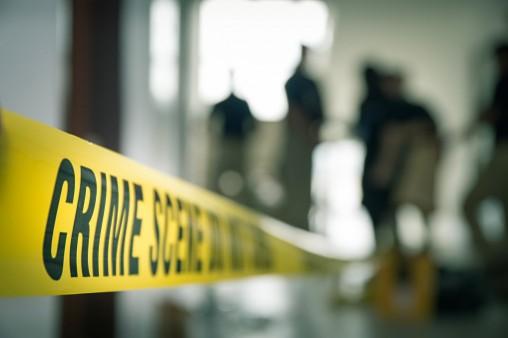 A blast at a college in the Crimean port city of Kerch killed 10 people and injured dozens on Wednesday, Russian news agencies reported, and the Kremlin said one version being examined was that it was a terror attack.
Initial reports about the explosion in Crimea — a Black Sea peninsula which Russian annexed from Ukraine four years ago — cited law enforcement sources as saying the suspected cause was a gas canister blowing up.
However, Kremlin spokesman Dmitry Peskov told reporters that terrorism was among the versions being studied and that President Vladimir Putin had ordered security services to investigate.
Russia's RIA news agency cited an official at the National Anti-Terrorism Committee, a law enforcement body, as saying the blast was caused by an unknown explosive device.
An employee at a hospital in Kerch was quoted as saying that 18 people had already been admitted with injuries from the explosion and that doctors were expecting around 50 more wounded people to be brought in.
"There are already lots of people in the emergency room, and in the operating theatre," the TASS news agency quoted the employee as saying.
Photographs from the scene of the blast posted by local media outlet Kerch.FM showed that the ground floor windows of the two-story building had been blown out, and that debris from the building was lying on the floor outside.
Ambulances and fire fighters were at the scene. One person could be seen on a stretcher being carried onto a bus.
The technical college provides vocational training to teenage pupils.
Russia annexed Ukraine's Crimea region in 2014, prompting international condemnation and Western sanctions. Kerch is the point on the peninsula where a bridge linking Crimea to Russia makes landfall on the Crimean side.
Russian President Vladimir Putin opened the bridge to road traffic in May this year, getting behind the wheel of a truck to drive it across the bridge.