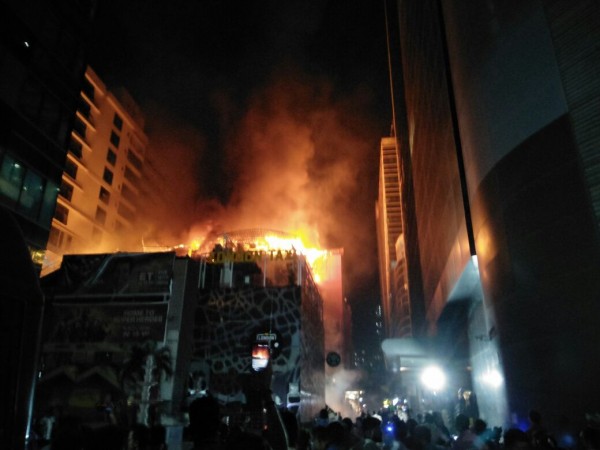 At least 15 people including 12 women have been killed and 12 have been injured after a massive fire broke out in a building in Kamala Mills Compound in Mumbai's Lower Parel on Friday.
The fire-fighters department received a call at around 12:30 am on Friday, that a huge fire was blazing at the third floor of the four-storeyed building on Senapati Bapat Marg.
More than 12 fire tenders, emergency ambulances and police forces were rushed to the spot. The fire was brought under control at around 6.30 am. It took the fire fighters more than three hours to extinguish the blaze.
All the injured people were rushed to Mumbai's KEM Hospital.
According to the police, most of the deceased people belonged to a group of people, who were celebrating a woman's birthday at a rooftop restaurant.
The 28-year-old woman who was celebrating her birthday is one of the deceased.
According to an NDTV report, more than 150 people were inside the restaurant when fire started. Initially the fire was categorises as a level II blaze. However, it upgraded to level III at around 12.42 pm as the flames engulfed the structure in less than 30 minutes.
Though the reason of the fire is yet not known, the police have registered a case under Section 304 (culpable homicide) of the Indian Penal Code (IPC).
Meanwhile, the injured have been declared out of danger.
The affected building, is a refurbished industrial compound, and has many posh restaurants and other commercial establishments.
A few media outlets and at least three national news channels like Bennett Coleman and Co's Times Now and ET Now., which are located in the compound were also affected.