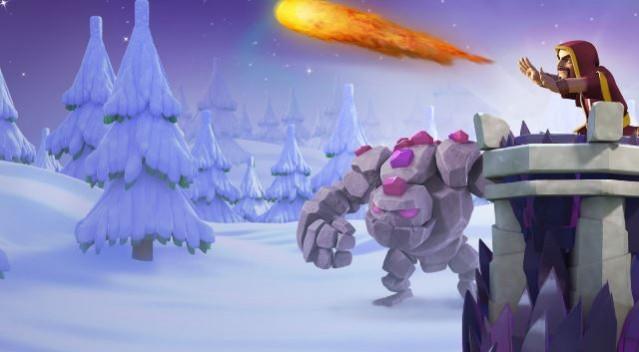 Clash of Clans, the mobile strategy video game, is one of most popular video games from developer Supercell.
Supercell revealed some details of the new update for Clash of Clans, which will arrive in December. The update is also being called the Winter update.
Apart from the changes to game balance, Supercell noted that it would also be bringing gameplay update that will boost Town Hall 11 attacks. The game will also undergo a graphic overhaul.
New Town Hall 11 Attack Levels:
Barbarian King levels 41-45
Archer Queen levels 41-45
Clan Castle level 7 – gives critical attack boost, allowing donation of larger Spells like Rage and Freeze.
Golem level 6
Hog Rider level 7
Poison Spell level 5
Wall level 12 (TH11: max 50 pieces)
Wizard Tower level 10 at TH 11 -- level 9 becomes available now at TH 10
Additionally, Supercell is making some of the sluggish units more snappy:
Poison Spell radius slightly increased
Witch damage and hitpoints increased
Balloons attack after reaching their target slightly sooner
Dragon attack speed increased (DPS is unchanged)
P.E.K.K.A attack speed increased (DPS is unchanged)
Upgrade Discounts
It is also providing upgrades to following troops, spells or defensive structures:
Barbarian King levels 31-40
Archer Queen levels 26-40
Wall levels 10-11
Wizard Tower levels 3-9
Clan Castle levels 5-6
Hog Rider (all levels)
Golem (all levels)
Other updates and new event
New 15m and 30m options for Friendly War challenges
Clan Mail cooldown reduced from 12h to 1h
Better organized Builder Suggestions
There will be a new Events tab/button in the game. There will be new in-game special events on a regular basis.
Clashmas gifts
The developer also revealed that there will be what is called the Clashmas gifts that would be available for Clash of Clans.