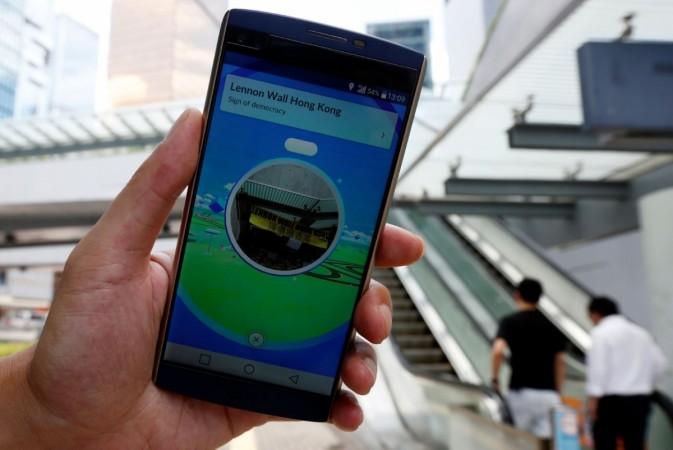 "Pokemon Go" witnessed 25 million downloads on 14 July and a record 75 million downloads in just 19 days, but its popularity has declined sharply over the last few weeks, affecting its revenue as well. It has now been pushed behind "Clash of Clans" and "Candy Crush Saga" in the list of top-grossing iOS app in the US.
Niantic's augmented reality (AR) mobile phone game has been dethroned from the US iOS App Store's top-grossing chart. Mobile data intelligence firm Sensor Tower said that Supercell's "Clash Royale" has taken over the top spot, helped by a recent update, followed by "Candy Crush Saga", and "Pokemon Go" is in the third position.
According to Sensor Tower, "Pokemon Go" managed to rule the US iOS App Store's top-grossing chart for only 74 consecutive days, which means it is behind Supercell's "Clash of Clans" (347 consecutive days), and King's "Candy Crush Saga" (109 consecutive days).
It may be mentioned that the findings are of only iOS platform. In fact, Android version of "Pokemon Go" is still the market leader in the US. It is still top grossing iOS app in Thailand, the UK, Australia, and several European countries. Slice Intelligence had earlier said that the game's paying population in the US has dropped by 79 percent in August but is still holding a comfortable 28.4 percent share in the mobile game market.
The game has been released only in about 80 countries till date, which is way below its aim of releasing in at least 200 countries. The delay in launching the game has forced gamers to play it through APK files and VPN (Virtual Private Networks).
Niantic is yet to release "Pokemon Go" to some of the biggest gaming markets like India, China, and South Korea despite its popularity taking a nosedive of late. App market analyst Apptopia has reported that the game has lost millions of active users over the last few weeks, with the number of active users falling from 50.2 million on 12 August to 32.4 million on 10 September.
However, it appears like Niantic will take time to expand the game to more markets. South Korea restricts use of uncensored map data from overseas, while the game requires real-time geospatial technologies and Google's map data to play. So, it is very unlikely to be released in the country. It may also face release problem in India as a public interest litigation (PIL) has been filed in the Gujarat High Court seeking a ban on the game after Go eggs were spotted in places of worship.
China seems to be all ready for the game with Hong Kong having received it, but it hasn't happened yet. Niantic hasn't released the game to other countries after 7 August.